The Great Fashion Challenge: Day 1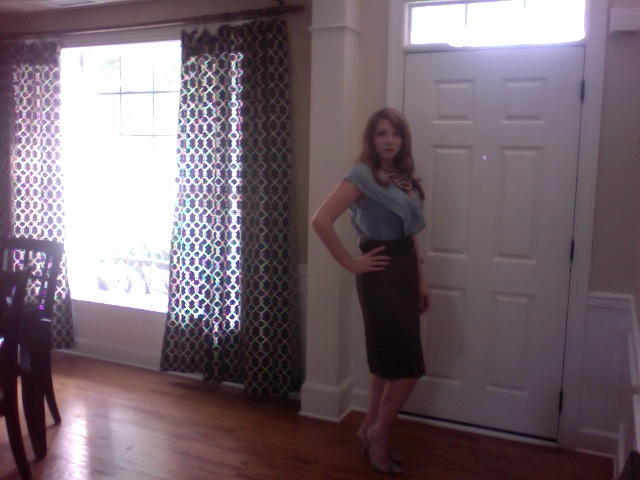 Do you have your judging hats on? Good, now take a look at my outfit on Day 1 of The Great Fashion Challenge!
CLICK HERE FOR JENN'S DAY 1 OUTFIT ON GO TRY IT ON
I hope you all will forgive me for starting this a few days late. I realized after the fact that I had planned to start it on Labor Day Monday, and I didn't think that photos of me in my old sweat pants would really be the best foot to put forward on day one, but I assure you that I will remain honest and truthful this week and if those sweatpants make a reappearance, I will blog it faithfully.
To judge today's outfit, you can login in to Go Try It On (it allows you to use your login info from other services like Twitter) and make your Yay or Nay call on today's look. You can also post feedback here on this blog or on Twitter (just send it to @jenntgrab).
I apologize for the sun-washed nature of this first shot. Finding a place in your house that you can set a laptop that is high enough to get your whole outfit in the picture was trickier than I had thought it would be.
Now what are you waiting for! Start judging me!