The Iris Lady
For an 83-year-old Charlotte woman, growing irises keeps her young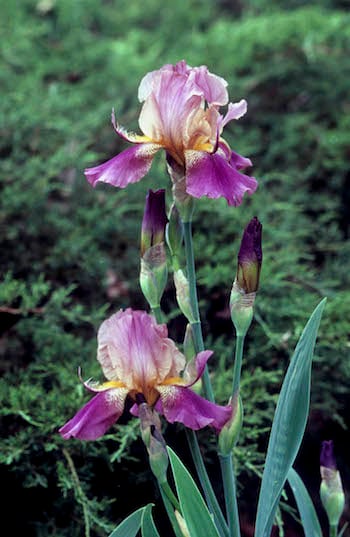 Ruth Holbrook works in her yard every day.
"I have more plants than you could count," she says. She has perennials and shrubs of all varieties. Right now, her rhododendrons are blooming.
"They're out-of-this-world gorgeous," Holbrook, 83, says.
But out of all of her flowers, the irises are her favorites. Holbrook estimates that she has about 1,000 different ones.
Holbrook inherited the iris-growing habit from her mother. When she moved into her home in the University area 51 years ago, Holbrook began working on her own collection. Holbrook's sister told her about a pink iris. When she described it, Holbrook had to have it.
"That's what started the big-time iris collection," Holbrook says. Today neighbors and passersby stop to admire her yard.
In 1980, Holbrook joined the Charlotte Iris Society. She's now a star member. A couple of weeks ago, she won her fourth best-in-show award at the society's annual horticulture show. The winner was a purple-and-white 'Daughter of Stars' variety.
Holbrook describes her success as "just dumb luck." But she knows a few tricks.
The first concerns planting. Many people plant irises too deep. But irises require shallow planting. Sunlight must hit the rhizomes. The roots then reach down into the soil to anchor the plant.
Irises like full sun and well-drained soil. Iris bulbs can rot from too much water. Holbrook also warns about iris bores that attack the plants. She sprays for them in early spring. (The American Iris Society provides a step-by-step guide about planting and caring for irises here.)
Holbrook is always looking to add to her collection. She orders most of her iris varieties from California and Oregon. Those West Coast bulbs quickly find a home in this Charlotte yard.