The Italian Pie Opens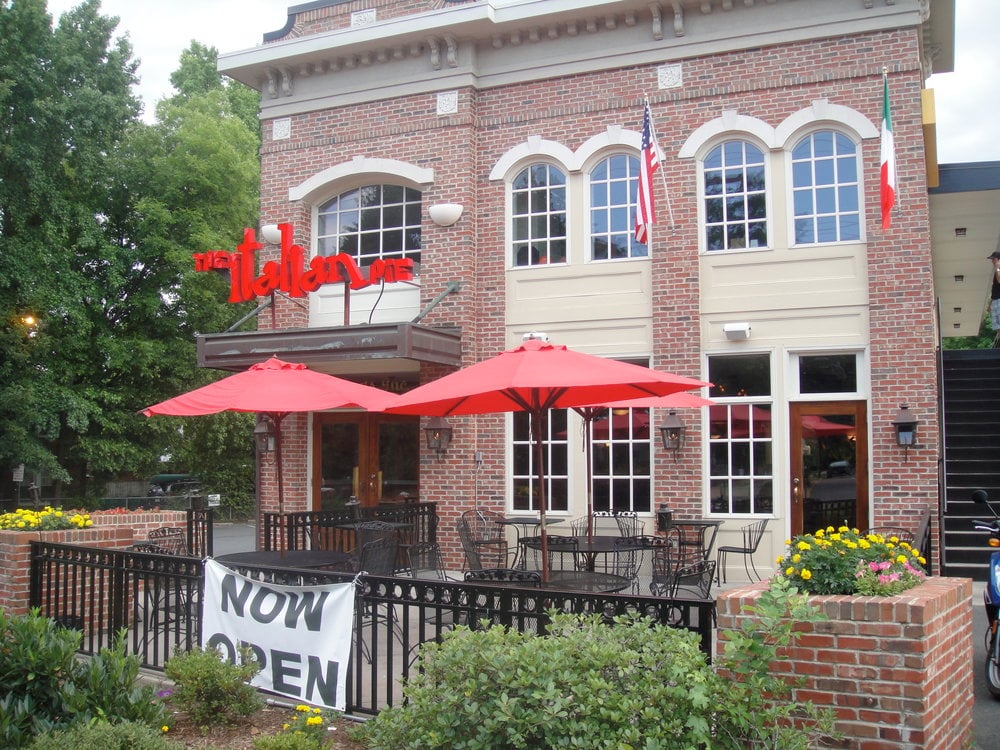 The same man who bought and reinvented the Penguin Drive-In in Plaza Midwood, Martin Sprock, has also brought a well-known New Orleans favorite to the Queen City. The Italian Pie, often referred to as just "The Pie," is an Italian-American, family-friendly franchised restaurant located in the old Wad's building on East Boulevard.
There they serve a number of dishes including pizzas, calzones, specialty pastas and entrees, lavish wraps, and oven-baked sandwiches. Although they say they've been serving "gourmet pizzas and Italian specialties with a New Orleans kick since 1992," the menu lacks any Cajun bite. There are a number of entrees that are offered at the other Louisiana-based franchises, but have been omitted from the Dilworth location such as the Muffuletta Sandwich and the Cajun Chicken and Andouille Pasta.
But if you're looking to find something other than Brixx in the Dilworth neighborhood, check out The Pie. Its interior is bright and fresh, and there's outdoor seating as well. Plus, the wine-by-the-glass selection is pretty nice on the palate as well as the wallet.
Where you can find it: 1608 East Blvd., 704-335-8167