The Monday, Tuesday, Wednesday Hot List of (Recurring) Social Events in Charlotte
Consult this list when the weekend is too far away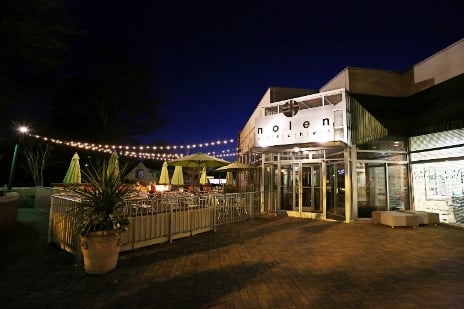 Mondays are typically quiet in Charlotte, but not at Bubble.
Photo credit: facebook.com/magnummonday
S
ometimes you want to "go out" early in the week. It could be to bond with coworkers over happy hour, to show around a friend from college or relative who's visiting for a few days, or it's a special occasion (go shorty, it's your birthday) and you want to hit the club.
Whatever the reasons, you find yourself in need of a cool and happening place to go on a Monday, Tuesday, or Wednesday in Charlotte, which aren't the liveliest evenings and nights in the city. But I've got you covered with this special list of recurring events.
Admission to most of these events/venues is free, but some are subject to cover charges during special events or during later hours.
Mondays (weekly)
Happy Hour and Live Music at Cedar Street Tavern
Half-price appetizers are offered 4-7 p.m., drink specials include $2 domestic bottled beers and $5 Tic Tac cocktail, and a live band plays 5:30-8:30 p.m. Cedar Street Tavern, 120 N. Cedar St.,
cedarstreettavern.com
,
Facebook
.
Volleyball and Food and Beer Specials at VBGB
A volleyball league plays in the sandlot just outside of the large, covered patio, and the patio itself is home to plenty of games ranging from ping pong and cornhole to oversized Jenga (I blogged about
VBGB's summer fun offerings recently
). Specials include select beers and appetizers ranging from $2 to $4. VBGB Beer Hall & Garden, at NC Music Factory, 920 Hamilton St.,
vbgbuptown.com
.
Magnum Mondays at Bubble
They party hard—and pop bottles—on a Monday night, and bartenders and servers from other bars and clubs often come out to party. Celebrities tend to stop in too, and some of Charlotte's most popular DJs spin here. 9 p.m.-2 a.m. Bubble Charlotte, at EpiCentre, 210 E. Trade St.,
bubblecharlotte.com
,
facebook.com/magnummonday
.
Tuesdays (weekly)
[photo credit: Facebook]
Wednesdays (weekly)
[photo credit: xeniahospitality.com]
[photo credit: Facebook]
Be sure to bookmark www.charlottemagazine.com/Blogs/Dusk-Till-Dawn to stay plugged into Charlotte's nightlife and social scene. Click here to sign up to receive the weekly Dusk Till Dawn e-newsletter. Follow me on Twitter @HollidayInk; email me at jarvish@grownpeopletalking.com.