The Most Expensive Home in Charlotte
...can be yours for a mere $6 million...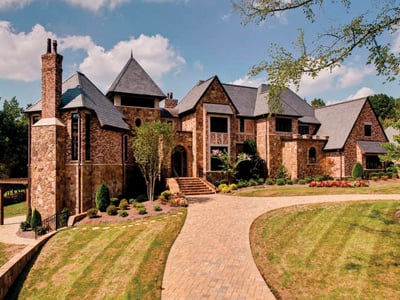 With the average sales price in the Charlotte area hovering just above $200K as of September, we were curious: where are the really expensive homes? Our search landed us on the most expensive listing in Charlotte. At a cool $6.2 million, it's owned by none other than NASCAR driver Casey Mears. Here, a look at the south Charlotte property:
Details: 4 beds, 5.5 baths, 2.63 acres, 9,454 square feet, pool, outdoor living area/kitchen. Selling points: If the 7-car garage, wine cellar and tasting area, guest quarters, gourmet kitchen, and ridiculous privacy don't sell you, we're not sure what will. Trade-offs: Did we mention it's $6.2 million?
Agent: Meredith Ingram, HM Properties
*Information as of November 1