The North Carolina Jobs Lure
The Tar Heel State has a yearly cap on economic incentives. Don't expect it to last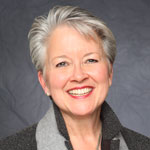 North Carolina has an annual cap of $15 million on how much it can offer companies in economic development incentives. Apparently there was some hand-wringing in Raleigh over whether the recent 2,600-job MetLife coup would empty the reserve and hurt the state's ability to give away even more of what's left of the farm:
MetLife last month was awarded a Job Development Investment Grant worth up to $87 million, the largest in the history of the state's biggest discretionary incentive program. The grant allows the insurance giant to take tax breaks over 12 years if it meets hiring and investment targets.
"The size of this project would use more than $8 Million of the annual $15 Million project Cap. When the new administration is in place we will need to discuss the need to request an increase in the 2013 Cap for JDIG," Stewart J. Dickinson, a top state business recruiter, said in a December email.
Gov. Pat McCrory, who succeeded former Gov. Beverly Perdue in January, proposed a budget last month that would change the date the program starts counting toward its annual cap to July instead of January, making an extra $15 million available this summer, Commerce Department spokesman Josh Ellis said Tuesday. The budget doesn't increase the program's $15 annual limit, Ellis said.
MetLife announced last month it would move 2,600 jobs from offices in Massachusetts, Connecticut, Rhode Island, Pennsylvania, New Jersey and California to Charlotte and the Raleigh suburb of Cary. Charlotte will become the U.S. headquarters for MetLife's retail insurance business and Cary will host a global technology and operations hub. Average salaries will be around $80,000.
Dickinson also alerted new Commerce Secretary Sharon Decker less than three weeks before the MetLife deal was announced that the $2 million McCrory was prepared to offer the company from the One North Carolina Fund would speed the fund's depletion.
Along with promises to other companies, the MetLife offer would push the tax breaks disbursed at McCrory's discretion to $13.5 million of the allowed $14 million, forcing any new business opportunities to wait until a new state budget in July replenished the funding, Dickinson said.
Raising the cap amount — or doing away with it entirely — is at the discretion of the North Carolina General Assembly. I'm actually shocked it hasn't happened already. When it does, you can bet the adjective "competitive" will be the term of the day, as in, "Raising the JDIG cap makes us more competitive with other states for good, high-paying jobs." (Pump those fists, Pat.)
But the numbers are getting astronomical, and every tax incentive and refund drains still more dollars from a state government with needs in education, infrastructure and community services. Those won't fund themselves, no matter how many jobs North Carolina pilfers from its neighbors to the west, south and north.