The Novant Health Thanksgiving Parade Is Back—With Some Exciting Changes
Four things to know about this year's (evening!) event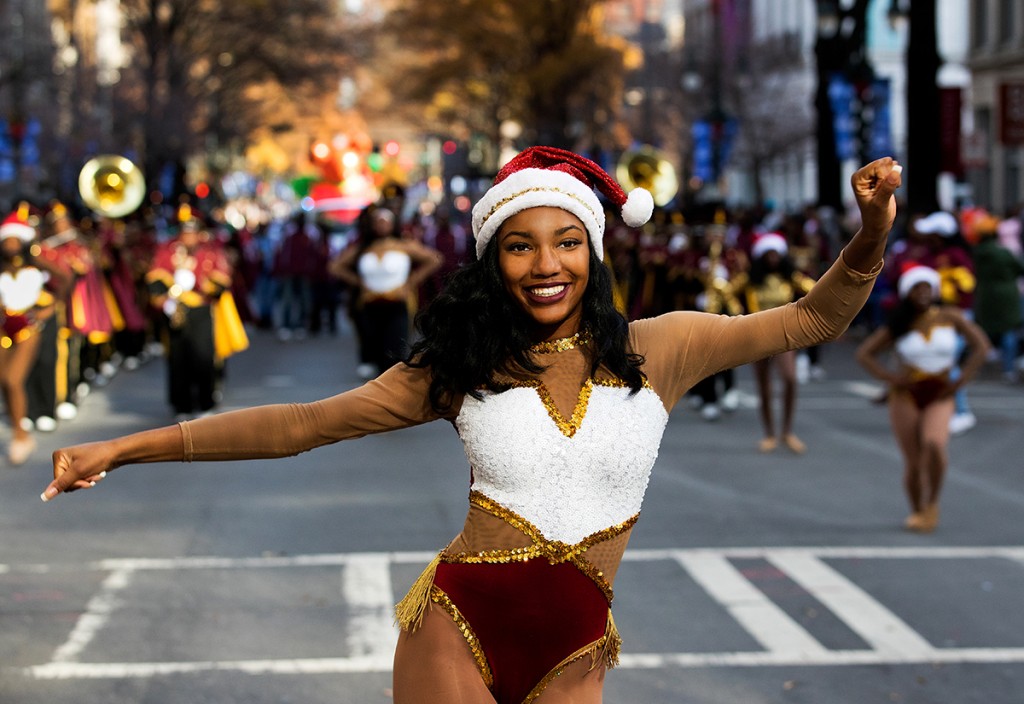 This holiday season brings the 75th anniversary of the annual Novant Health Thanksgiving Parade, and this year's event has some thrilling changes for attendees. Yes, the event will again be an in-person affair, but that's not all you can expect. Here are four things to know:
1. The parade is now an evening event held on Thanksgiving Eve. On Wednesday, November 24, at 6:00 p.m., floats, bands, dancers, marchers, and vehicles move through uptown with a new, luminous holiday flair. This year's route moves down Tryon Street, from 9th to Stonewall streets.
2. This is the diamond anniversary, so expect big things (literally). The roster includes 10 high school marching bands, four community marching bands, 28 specialty units, 13 floats, eight giant balloons, and seven performers. As many of these are illuminated this year, expect uptown to glow in a way you've never seen.
3. This year's Grand Marshal has been officially announced. Dr. David Priest, Novant Health's senior vice president and chief safety, quality and epidemiology officer, represents front-line workers in leading the parade this year. "I'm honored to be selected as the Grand Marshal for the 75th annual Novant Health Thanksgiving Parade, an event that is built upon our communities gathering together," Priest said. "As we celebrate this historic milestone in person – we are reminded of the strides we have taken to get here and the sacrifices that our frontline workers have taken over the past year and a half to provide care for us and our families. I am proud and humbled to represent them as we continue one of Charlotte's greatest holiday traditions."
4. Buying reserved seats is still the best way to see all of the action. Yes, the parade is free to watch, but you can guarantee a coveted curbside seat for $25. Also: For $35, you can take part in Cookies with Santa at Coco and the Director in uptown, an event that comes with a general admission ticket along the parade route. Taking place between 4 p.m. and 5 p.m. on Nov. 24, Cookies With Santa includes "Barista Craft Hot Chocolate, Milk, Apple Cider, or locally roasted Coffee; a selection of (1) Manifesto Cookie (chocolate chunk, Lemon Blueberry or Salted Caramel); your choice of Fruit Cup or Rice Treats and a photo with Santa." More info on reserving your spot along the parade route and Cookies with Santa can be found here.