The Organizing Queen
One Charlotte woman helps people eliminate clutter and create a clean, comfortable space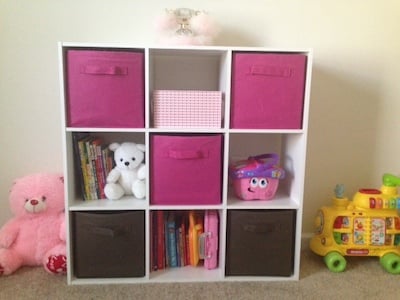 What is the most difficult part of spring cleaning? Alison Brigham, president of Queens of Clutter, says the task of finding the surfaces to clean under all of the clutter is often the hardest.
Brigham, who moved from New York to Charlotte about 10 months ago, is a professional organizer. She uses her New York experience, where space was always at a premium, to excel at her profession. Brigham's clients rely on her to help them sort through stuff, determine what to keep and what to toss, and where to put all of the things that remain.
"Anything that is not of value right now is clutter," Brigham says. There are two exceptions: things of extreme monetary or sentimental value. Those things should be stored out of the way. All surfaces should be clear.
Brigham takes pride in offering personalized service to her clients, establishing lasting relationships, and changing not only their surroundings but also their mindset.
"I don't go in and clean up and leave and say, 'You're on your own,'" she says. "I give them the tools to stay that way."
Brigham recently shared some of her favorite organizing tools with us and why she likes them.
All photos courtesy of Alison Brigham.
Plastic bins
Brigham says: There is a simple method to my madness. When gutting a client's closet, room, pantry, or even the entire house, I always have my bins on hand. I encourage clients to donate, not only because it makes you feel all warm and fuzzy inside … but it's also a tax write-off. Goodwill stores take just about anything that is functional. Whatever is not … gets tossed. Everything left in the "keep" bin, I reorganize to fit the client's needs.
Stackable cube organizer
Brigham says: They're inexpensive, yet aesthetically pleasing and easy to assemble. Available in six- or nine-cube units and three colors, this organizer is great for storing kids' things, like books, toys, and crafts, and may be customized with doors and fabric drawers.
Interlocking Drawer Organizer
Brigham says: These small dividers keep your kitchen, desk, and bathroom drawers organized. They're easy to clean, versatile, and can interlock in several different patterns to fit any drawer size.
Cabinet Organizer
Brigham says: These are great for the pantry. Sort and organize items by function or size while keeping them visible and easily accessible. Great for keeping your favorite spices organized for easy access. Instead of digging for a certain spice or herb, simply slide out the plastic holder when cooking, use what you need, and slide it back into your pantry.
———————–
We want to hear from you! Voting is now open for the Shopping + Home section of Charlotte Magazine's Best of the Best Voters' Choice Awards. From fine jewelry to antiques, linens to plants — we want to know where you go. Click here to vote for your favorite places in town. Ballot closes March 22.