The Passionate Ones
From the executive editor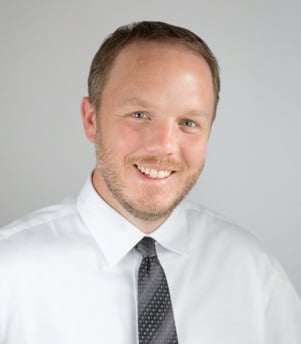 WHEN THE QUARTERBACK'S TRUCK flipped, I was eating barbecue. New senior editor Kristen Wile and I were having lunch at Midwood Smokehouse with the restaurant's owner, Frank Scibelli, that day in December. Over plates of smoked pork, we were talking about how, in the fickle world of restaurants, Scibelli's been able to make nearly everything he touches work.
Scibelli understands Charlotte's food cravings as well as anyone. He started Cantina 1511, Bad Daddy's Burger Bar, and Mama Ricotta's, all of which have been successful. And Midwood's packed every day. Scibelli's philosophy is simple—his passion is running prosperous restaurants, so he hires people who are passionate about food, and then he lets them tell him what they need to be great.
In the middle of lunch, televisions around the restaurant flashed to news that Cam Newton had been in a wreck. Everything stopped. We sat for a minute, exchanging wows and surprised glances, and then I excused myself to call Bill Voth. Voth runs the Panthers blog Black & Blue Review, and he shares two posts on our website each week. Voth's blogs are popular, mostly because of his enthusiasm for the subject. Voth was running around like crazy that day, trying to track down information that Charlotte was waiting for: Was Cam OK? Helicopters flew overhead. The internet exploded.
They were tense hours, and it was only when we realized that Newton would survive that we could examine what it meant.
In some ways, Newton's accident, and what followed, encapsulated Charlotte in 2014. We were hit with several bad pieces of news throughout the year, from the mayor's arrest to the schools superintendent's dismissal.
But then we got up.
It's in that spirit that we offer this issue to you. The people in the main feature package—NASCAR driver Jimmie Johnson, renowned swimming coach David Marsh, skydiver Cheryl Stearns, and Ebola survivor Nancy Writebol—are all incredible as individuals. But as part of our community, they form something bigger. Their stories reveal our city's determination. The writers spent months working on them, and none of the pieces turned out like we expected. They'll inspire you. They'll make you reflect. And in some cases, they may make you cry.
I've lived in North Carolina for most of the past two decades, and before I moved to Charlotte, I had the same perception of the city that most people around the state have: It's nice; it's shiny; it has money; it cares about its image. I remember assuming that it's not possible to pull a bunch of people from a bunch of different places and create a unified spirit. But I was wrong—as writer Matt Crossman explains in his essay, "The Origins of Passion."
After Newton's accident, Charlotte Observer photographer Todd Sumlin took the defining image of the day, of the quarterback lying on the sidewalk smiling. But I'll always remember another snapshot.
Two weeks later, I was in the lower level of Bank of America Stadium to watch Newton make his return against the Cleveland Browns. Charlotte is full of Ohio transplants, and the place was predictably dressed in the opponent's colors. But as the final seconds ran off the clock and the Panthers had their third-straight win in hand—a victory that helped shoot them into the playoffs—Newton looked around the stadium and started shaking his fists.
Then he closed his eyes, looked up, and screamed to nobody in particular. It was one of those honest, raw moments of enthusiasm that are still possible in sports. People throughout the stadium heard it, and one by one we all started to yell with him, people who are from here and people who aren't, the collective cheer growing louder and louder, perhaps because of what he'd overcome, perhaps because of what we'd all overcome, or perhaps, more simply, because passion is contagious.
Michael Graff