The Pawleys Island Festival of Music & Art Returns Oct. 6-22
Escape to South Carolina's Hammock Coast for 10 days of live music, The Pawleys Island Wine & Food Gala and more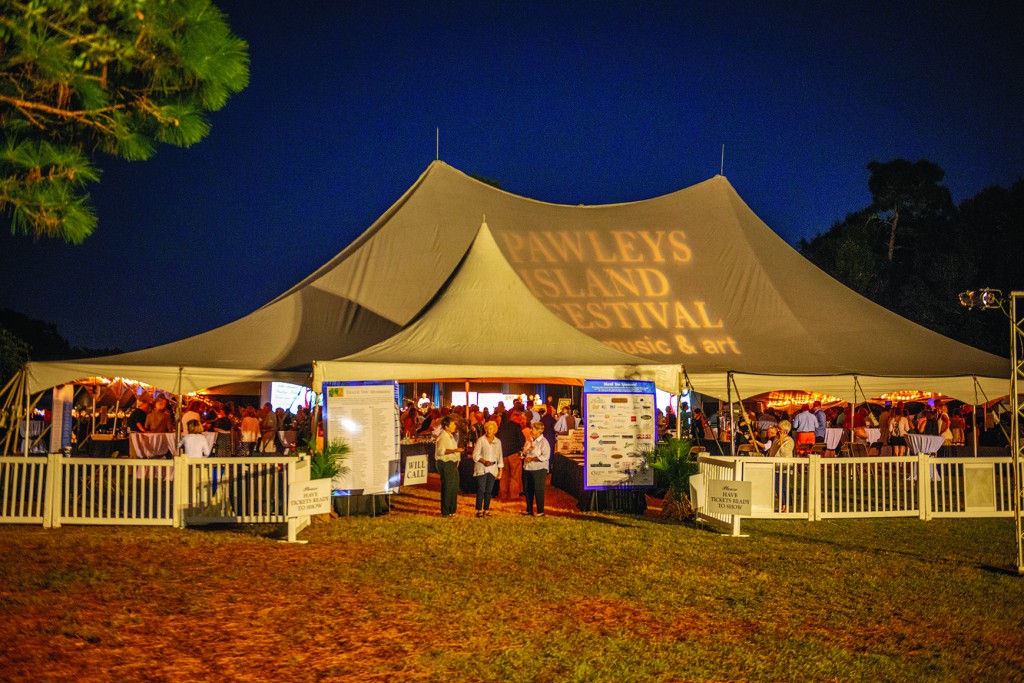 East Coast Travelers and lovers of live music are already purchasing tickets and making accommodation reservations as they look forward to the return of the Pawleys Island Festival of Music & Art (PIFMA) this fall.
One of the most popular events along South Carolina's Hammock Coast, the 10-day festival will run from October 6-22, 2022 and feature a full concert lineup.
Highlights of the scheduled events:
Thursday, Oct. 6: The festival kicks off with the The Pawleys Island Wine and Food Gala. Sample more than 75 wines from around the world, plus delicious hors d'oeuvres prepared by eight of the area's best chefs.
All performances located at the Reserve Golf Club in Pawleys Island.
October 7: Giada Valenti, award-winning Venetian vocalist (7 p.m.)
October 8: Orleans & Firefall, two incredible rock bands joining forces to play in Pawleys Island (7 p.m.)
October 9: Kurt Thomas, a singer-songwriter who has opened for country music's biggest names (5 p.m.)
October 13: The Sharpe Family, bringing their love affair with Broadway to stages across America with a family-friendly revue (7 p.m.)
October 14: Love is a Rose Celebrating the Music of Linda Ronstadt, with Paula Hanke and Peggy Ratusz belting out hit song after hit song with personal stories and historic accounts (7 p.m.)
October 15: A Tribute to the Temptations featuring Nate Evans, with all of your favorite tunes by the legendary group (7 p.m.)
October 20: Michael Lynche, an American Idol finalist and soul singer with completely classic influences (7 p.m.)
October 21: Jim Brickman – Brickman Across America, with a one-of-a-kind interactive LIVE music concert that will be recorded with your participation (7 p.m.)
October 22: Private Eyes-The Hall & Oates Tribute (tabled event), delivering the timeless music from the best-selling duo of all time with a craftsman's precision (7 p.m.)
Adventure and relaxation blend together in perfect harmony, like the flowing and ebbing of waves on SC's Hammock Coast. South Carolina is Just Right!
For more info or a complete list of festival events, visit www.pawleysmusic.com.