The PPL Holding Kickoff Party this Tuesday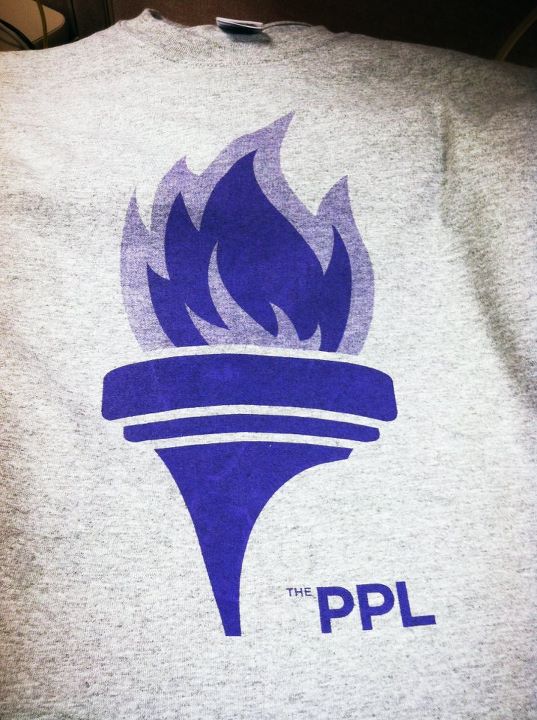 Here's your chance to meet The PPL. You could be a part of The PPL.
You might've come across those letters over the past year. The organizers announced the start of their movement a little more than a month after Charlotte was selected to host the 2012 Democratic National Convention. The PPL (pronounced "people") is derived from the DNC's mantra of September's presidential re-nominating event being "The People's Convention." The PPL's Kickoff Party (independent of the DNC) is this Tuesday, March 6, at Packard Place (222 S. Church St.), marking the one-year anniversary of their announcement and six months till the convention.
So what is The PPL? It's an organization of logistics to secure co-working and event space in uptown Charlotte for independent and traditional media during the DNC; to host parties, press conferences, and roundtable discussions; and to showcase the creative class of Charlotte and the South. It's a community of DNC-focused bloggers, journalists, artists, activists, and independent media producers.
And it's run by independent journalists and social media gurus Justin Ruckman, Matthew Tyndall, and Desiree Kane, who each serve as co-directors. So, it's for The PPL, by The PPL.
"The project is kicking into high gear to get ready," says Ruckman, who also runs CLT Blog with Tyndall. "We've got some announcements to make this week including a new hire, the public start of our fundraising campaign, and details on how to start registering for access to our co-working spaces."
Tuesday's event goes 6-8 p.m., is free, and you can RSVP on Facebook. There'll be a DJ playing, complimentary beer and wine served, and the first 30 people in attendance will receive a complimentary, limited-edition launch T-shirt by Ink Floyd. If you're unable to attend, you can watch a live stream of the event at theppl.us, which is where you can also go to learn more about the project.
During the first week in September, The PPL plans to make available approximately 20,000 square feet of media co-working space, with amenities such as WiFi, fact-checking services, video production equipment, broadcast facilities, and meeting rooms.
Charlotte magazine first profiled The PPL in the August 2011 issue. Click here to read it.