The Routes We Choose
From the executive editor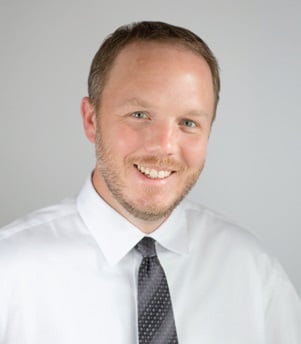 In late January, for no real reason, I tried to make it back to Charlotte from the Tidewater region of Virginia without using interstates.
Two days earlier, I'd bounced from here to there in just less than four-and-a-half hours—30 minutes faster than the Google search said the trip would take. When I arrived at my friend's home, he and his wife asked me about the drive, and when I told them how quickly I'd made it, they weren't nearly as impressed as I hoped they'd be, so I tossed in, "I was rolling!" They didn't care.
On the way home, I decided on the opposite approach, the long way. I trickled down through the eastern part of North Carolina along the two-lane U.S. 258, before cutting over on N.C. 13—you're following this, right? It's impressive, so listen—through Sampson County, and then when I got to Fayetteville, I hooked a left on U.S. 401 and—OK, you don't care, either. Nevermind.
Talking about going from one place to another is a pretty standard conversation in our lives, falling somewhere just below the weather on the list of small-talk standbys. But we've made it so boring. It's all numbers and turns and times.
What if we told it another way? What if I said that way out in eastern North Carolina, I could see the names on the headstones in the family cemeteries in the fields that lined the road, and I could picture the people who used to run the farms? In Scotland Neck, I could have stopped in the world's finest bird park, and I could have also parked in the middle of the street—in an actual, lined spot. In Princeville, I could envision the water rising above the houses, even 15 years after Hurricane Floyd drowned the town in 1999. In Sampson County, the air smelled of hogs and history. In Fayetteville, American flags were everywhere. In Scotland County, one of the poorest counties in the state, the giant football stadium on the right was empty, but I could remember the night three years ago when I watched the hometown Scots beat rival Richmond County, and I remember how the stadium filled with hope. In Rockingham, I could almost hear the low grumble of engines from days gone by, and in Marshville, it sounded like Randy Travis. In Charlotte, I was home.
The idea for the roads feature in our March issue came about because Charlotteans constantly talk about how we get from one place to another. We talk about it at City Hall. We talk about it at the light-rail station. We talk about it sitting behind that one jerk who makes a left turn off of Park Road every morning. We can't stop talking about it.
But when associate editor Virginia Brown began to research Charlotte's roads, she found something deeper. She found history. She found conflict. She found pride. She found things we often overlook. She found that each road had a story, and each story seemed to have, at its core, one or more of our city's most prominent characteristics—things like beauty, growth, and economic division. She found that the routes we choose, in many ways, define us.
That theme also underscores the most troubling story in this issue, associate editor Lisa Rab's "The Long Goodnight." Our city is a wonderful place to live, but we have a growing heroin problem, and its roots are deepest in some of our most affluent areas. Lisa tells the story of Alex Uhler, a pre-med major at Queens University who died in 2012 of an overdose. The story wouldn't have been possible without Alex's mom, Deanna, who spent painful hour upon painful hour with Lisa, telling the story of how her son died.
She didn't have to do that. She could have shut down the interviews at any time, could have shut down the story at any time. But she didn't. Instead, she kept saying, over and over, that she just hoped her son's story might help save someone else's son.
We believe it will.
Thank you, Deanna, for going forward.
Michael Graff