The Secret to Sticking to Your New Year's Resolutions? An Organized Living Space
Four custom solutions make it easy to achieve your goals in 2022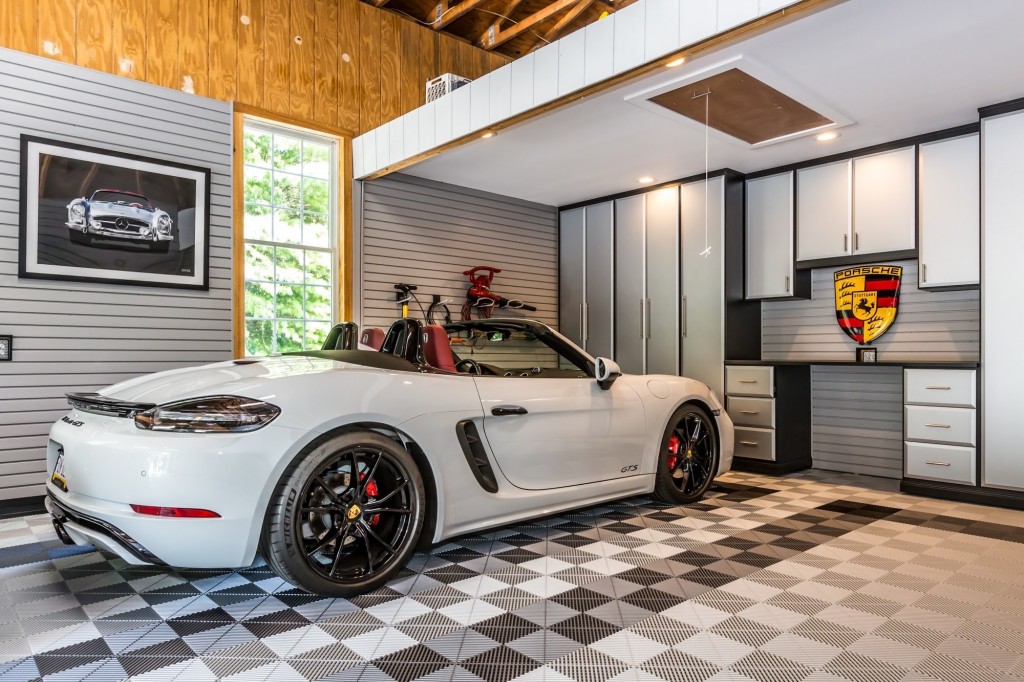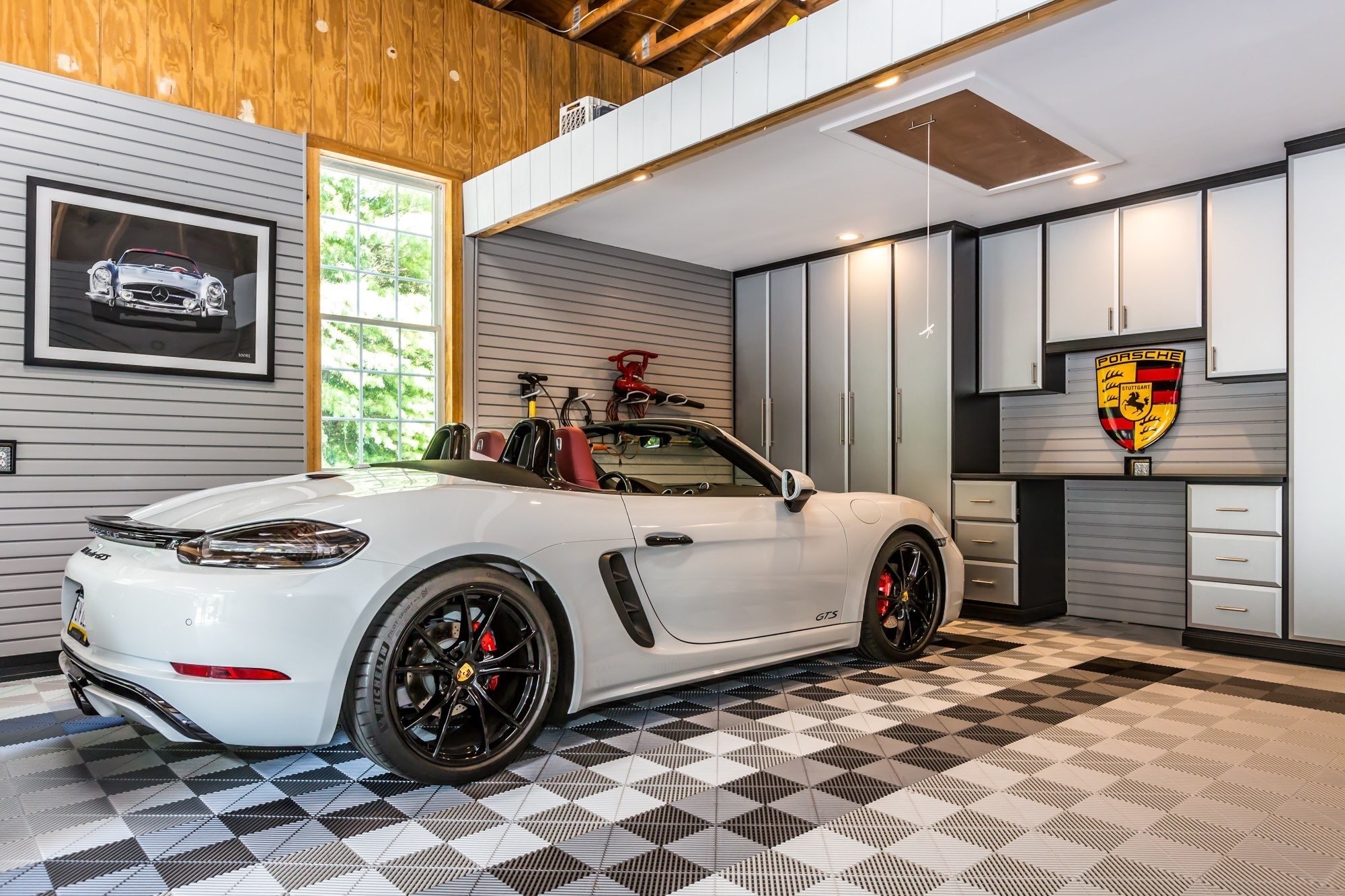 Start the new year with a clean slate—and a clean space.
The research makes a powerful case that the state of our living spaces has a profound effect on our cognitive and emotional well-being. Organized settings not only make us more productive—no need to waste time searching through digital and physical clutter—but they improve our interpersonal relationships and sharpen our decision-making skills.
It's easy to let chaos reign. Now that so much of our leisure and working time is concentrated in the home, staying tidy takes a backseat to, well, staying sane. But professional closet organizers like Closets by Design make it equally easy to design smart, organized spaces that meet your needs and fit your budget.
From the kitchen to the garage, here are four ideas for how to reorganize your space so you can focus on the goals that really matter. (And unlike that ambitious New Year's gym routine, these simple solutions are easy to maintain.)
1. Take your pandemic hobby to the next level in a custom studio.
Did you pick up painting or sewing during your downtime last year? Create a space in your home that marries form and function so you always have a place to comfortably sit for hours. Choose from solid color and wood grain options, plus a multitude of accessories to personalize your hobby room. From pull-out baskets to cubbies and organizing slots, Closets by Design uses a variety of design features to make unique spaces where you're free to get creative.
2. Finally finish that DIY project—in a spotless garage.
Make this the year you build the deck or firepit you've always wanted or collaborate with your kids or grandkids to return that broken-down car to its former glory. You don't have to work in a dark, musty garage, where you have to dig through decades of detritus to find the tool you need. Start and, more importantly, finish your big project in a bright, well-organized workspace with shelving, countertops, and storage solutions that put everything you need right at your fingertips. And this revamp doesn't just benefit the tinkerers in the family: A clean garage makes for a peaceful, welcoming gateway to the home.
3. Stick to healthy eating habits with a pantry that makes cooking easy.
It's hard to make smart food choices when key ingredients lurk behind that stack of cans you've been meaning to donate or when you can't find enough empty countertop to prep veggies. Once you get your food preparation and storage areas in order, cooking and cleaning will never be the same. An organized pantry means you never forget what you already have, and you'll see when snacks and ingredients are running low. Like eating a delicious meal, pantry design can be as fun as it is functional. A combination of shelving, drawers, and other design elements work together to create a space that makes meal prep more enjoyable. When cooking at home is simple and fun, your nutrition will naturally improve, too.
4. Achieve your business goals in a home office that maximizes productivity.
We may think we can thrive in a chaotic work setting, but our brains definitely don't: Researchers have found that a disorganized desk makes us more likely to procrastinate, and clutter short-circuits our ability to focus and saps our cognitive resources. A custom desk, wall shelving, and cabinets will put an end to all that. Designers at Closets by Design, who have decades of experience in Charlotte, will help you build a space suited to your working style. Make this the year you swap the kitchen table for a workspace where you and your business can achieve your full potential.
When you improve your space, you improve your life. Get one step closer to keeping your New Year's resolutions: Visit the Closets by Design website to book a free consultation, or call 704-588-7272.