The Storm and the Rally
After a week filled with police shootings and an attack on police in Dallas, a search for answers at Charlotte protests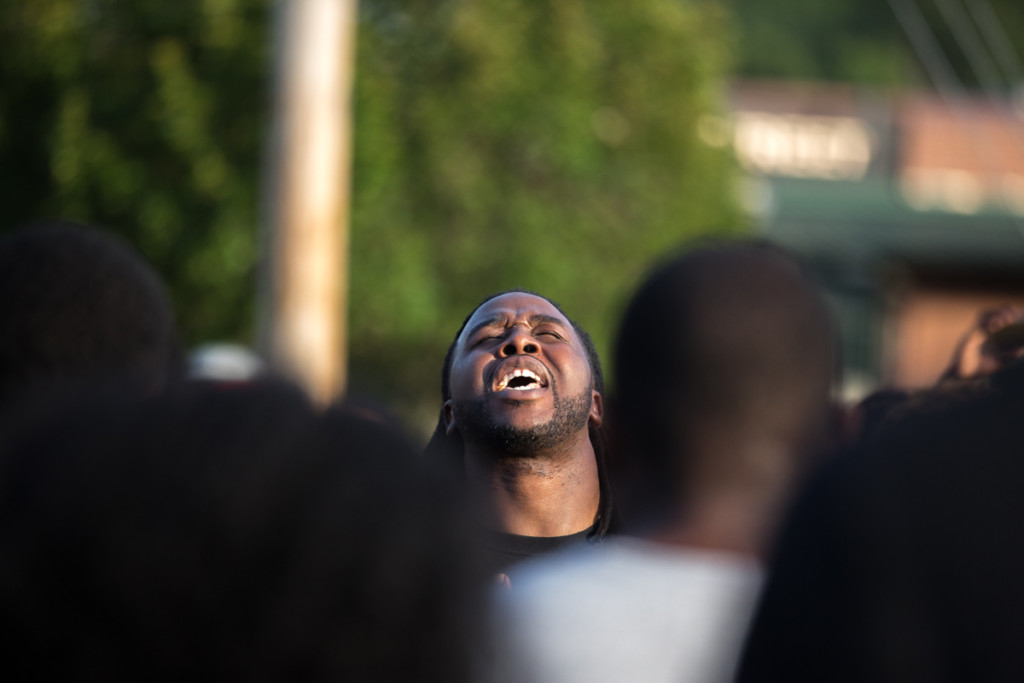 THE STORM CAME. It pushed dark clouds across the sky, west to east, as streaks of lightning zig-zagged to the ground. Gusts of wind bent trees. Fat rain drops blew sideways, slapping the glass of my apartment windows. As I watched, I couldn't stop thinking about those kids.
I saw them hours earlier, in lime green shorts and hot pink bikinis and diapers. I came to Romare Bearden Park in uptown Charlotte for what was supposed to be a peaceful protest. It never materialized, so I wandered the park for a few minutes, and immediately noticed the kids—jumping through the fountains, escaping the summer heat, the exposed steel and concrete of new beginnings reaching for the sky behind them. The noises hit me hardest. Shrieks of joy. Simple, untainted happiness. They came from white kids and black kids, from immigrants and natives, from those going home to Beverly Woods and those headed to Grier Heights. Children played together, unaware of the week it has been.
July Fourth cookouts and patriotic music seemed so far gone.
Since then, we saw police officers shoot a man on the ground in Louisiana. We watched live as a driver bled to death in a passenger seat in Minnesota. We tuned in for the chaos as a sniper assassinated cops in Texas. We looked through our screens at life in America in 2016.
As the storm clouds built Friday night, I left uptown and drove to a community meeting in NoDa. A few folks were angry. One man stood in the middle of the road, blocking traffic for a couple of minutes, yelling. "Get your pen out. Get your pen out. Get your pen out. Write it down. This shit stops today." A pastor went into the street and coaxed him off to the side. They prayed. The man started yelling again.
Mostly, though, people stood in this field in NoDa, the skyline of a city on the rise towering in the distance, to talk. To be together. To look for peace. "Do what the Creator endowed you to do," a guy said to the crowd that enveloped him. "Be human. Love one another."
No one had to tell that to the kids in the fountain, of course. They held hands and ran through the water, little feet pitter-pattering down the sidewalks.
Later, as I watched the lightning strike, I imagined the kids tucked in their beds sporting bright pajamas, exhausted from all the fun but calling out for mommy when the rumbling started outside. I imagined this storm—this storm that would pass in an hour—was the first thing that had frightened them all day.
And I remembered a time when the scariest thing in my world was a clap of thunder.
Adam Rhew is the associate editor of this magazine. Reach him at adam.rhew@gmail.com, or on Twitter @AdamRhew.