The Tipping Point
Gratuity Guide For Your Wedding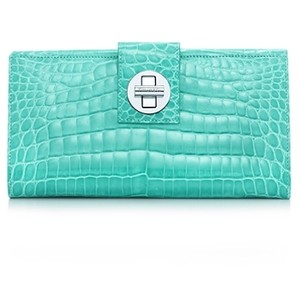 With every last detail secured, most likely the last thing on any bride's list is vendor gratuity. Since this act is customarily completed on the wedding day, taking care of it ahead of time will save you stress on the big day. Simply write and envelope all checks and gifts and entrust your wedding planner or a family member to dole out these items the day of your wedding. Though it is technically acceptable to tip up to three weeks following the event, vendors will go the extra mile if you tip the morning of the event. Further, what's appropriate for one vendor may be entirely inadequate for another. It's important to keep the rules in mind when writing checks, and we've broken down all the basics below–including those whose tips you may forgo. Now breathe a sigh of relief, and enjoy your wedding day.
Who: The wedding planner
What: A gift or check valuing up to $500.00, depending upon the extravagance of your wedding. For the average wedding, $100.00 will be suitable. When in doubt, calculate 15% of the planner's fee.
Caveat: If the planner owns the business, no tip is necessary. This has already been calculated into the planner's cost. This rule applies across the board with vendors. Either way, a hand-written thank-you note is standard etiquette as well. For your planner, it's acceptable to mail a check following the honeymoon.
Who: The caterers
What: First, check your contract to make sure gratuity has not already been included. If not, there are two options for tipping here: You may tip 15-20% of the entire, or you may tip each staffer individually. Typically the second option here is more inexpensive. $100-200.00 is suitable for the catering or banquet manager, $100.00 for the chef, and $20-30.00 for each waiter and kitchen staff member.
Caveat: These tips can be paid in advance to the company manager, or doled out at the reception.
Who: The photographer & videographer.
What: A personal gift or monetary amount up to $50.00 for each. Remember, if he or she owns the business, the tip has already been worked into the base price.
Caveat: It's not necessary to tip the photographer or videographer's assistants, but it's a kind gesture.
Who: Hair and makeup
What: Just like any trip to the salon, 15-20% gratuity is expected. This can be given following the completion of the bride and her party's hair and makeup.
Caveat: Reward a big effort. If she takes the time to re-do a fussy bridesmaid's updo or does exceptionally beautiful work, go the extra 5%.
Who: The transportation service
What: Again, check the contract to see if gratuity has already been included in the fee. If not, 15-20% tip should be given when the driver picks up.
Who: The ceremony musician(s)
What: 15-20% tip is appreciated, though not necessary. Should you choose to tip, this amount should be given per musician.
Who: The officiant
What: Since most church-affiliated officiants will not, in fact, accept monetary tips, a donation to the church is suitable and greatly appreciated. Anything from $100-500.00 is an appropriate amount, depending upon how active a member of the church you are. For non-denominational officiants, $50-100.00 is appropriate. A plate of cookies and a hand-written note is also a suitable and kind gesture.
Who: The DJ or band
What: If the DJ has been hired through an independent company, check your contract. Most likely gratuity has already been included. If not, a tip of $50-150.00 is appropriate in this case. This can be given at the reception. If you have a wedding planner, hand it off to her in the morning. She will be coordinating set-up with the DJ and can dole out the check for you. For bands who book their own gigs, no tip is necessary. Otherwise, $20-50.00 per band member is appropriate.
Who: On-site staff/delivery staff
What: Coat check staff should receive $1-2.00 per guest. This can be given at the evening's end or before the reception begins. The same can be said per car for the parking manager to be divided between valets. As per delivery persons, $5.00 per person and a sincere thank-you goes a long way.
Extras: The florist nor the cake designer need be tipped. Be sure to invite your officiant to the reception as well.