The Weekday Arts Roundup: O.A.R., Motown the Musical, & Party in the Park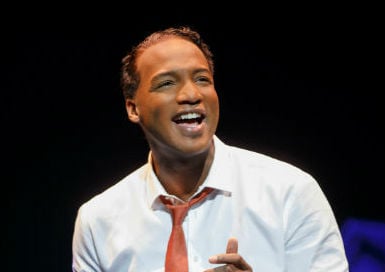 MONDAY
JERALD MELBERG GALLERY
For three decades, Jerald Melberg Gallery has represented the art-buyers market in charlotte. They currently occupy a spot in a Cotswold plaza, packing the space during its opening weekends for exhibitions. The gallery's current exhibition focuses on abstract expressionist Robert Motherwell. read more here.
TUESDAY
MOTOWN THE MUSICAL
Visit the careers of the Jacksons, Diana Ross, and others in this musical production. At its center is founder Berry Gordy, the architect of Motown. This theatrical version will reacquaint some with classic tunes, while introducing younger audience members to a whole new world.
WEDNESDAY
O.A.R.
August didn't forget all of you jam banders. O.A.R. members came together as students at Ohio State University, and their songs have taken them across the world. Outside venue Uptown Amphitheatre is a suitable backdrop for these positive-vibe jams.
LAST ONE IN THE SERIES: PARTY IN THE PARK
Every Wednesday during the summer, you can head down to Romare Bearden Park for live music with an uptown backdrop. Bust out the lawn chairs and blankets, and take in music from Lakeside Drive Band, Swingin' Medallions, Band of OZ, and more.
THURSDAY
GOD SAVE THE QUEEN CITY
Ink Floyd's annual festival returns, with four different venues offering bands. Thursday hits the Evening Muse with Ravenna Colt, Water Liars, Amigo, and more ($10, 8 p.m.) Among others, Diarrhea Planet and Kansas Bible Company play the Friday show at the Chop Shop ($10, 8 p.m.). N.C. Music Factory's portion, taking place on Saturday 3 p.m., is free, with acts like Temperance League and Pullman Strike. Finally, the Fillmore hosts the last set on Saturday, with Dean Ween Group, Futurebirds, Benji Hughes, and Alternative Champs ($20, 7 p.m.) http://gstqc.com/
LAST IN THE SERIES: ALIVE AFTER FIVE
Bands like Simplified and Departure take to the Epicentre's Rooftop Stage. If you're hopping around uptown on Thursday nights, it's a way to get some free entertainment and keep the momentum going. The Beer/Wine Garden is a new addition to this returning series.