The Weekday Roundup: Levine Museum, Keb' Mo', and Kings of Leon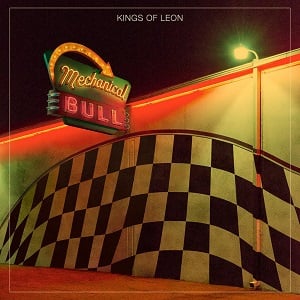 MONDAY
LOOKING FORWARD/LOOKING BACK
Levine Museum of the New South's latest exhibit centers on art from the upcoming CityLYNX Gold Line streetcar project. Glass pieces will be installed as back windscreens on the line's shelters, created as collages by New Orleans artist Nancy O'Neill. O'Neill worked with locals to track down historical and contemporary photos that represent each stop on the line. "They'll be able to contemplate the art and relive the history that Nancy has interwoven into the pieces," says Kati Stegall, art-in-transit program administrator for the Charlotte Area Transit System. Read more about the exhibit on the blog next week.
TUESDAY
KINGS OF LEON
The "Mechanical Bull Tour" is named for the rockers' latest record. They've been at it for 15 years, but the sibling-driven band really broke through with the hugely successful Only by the Night. It's likely that you'll hear tunes from that LP, including "Sex on Fire" and "Use Somebody."
WEDNESDAY
KEB' MO'
Keb' Mo' is from Los Angeles, but the three-time Grammy-winner is known as a link to the Delta blues of Mississippi in the early 20th century. Born "Kevin Moore," the singer-songwriter got his moniker from his one-time drummer Quentin Dennard.
THURSDAY
MARY LYNN RAJSKUB
Famous for her role as Chloe on 24, Rajskub was a comedian and stage performer first. She also hosts a podcast called "Kickin' It Mary Lynn Style." Hear anecdotes from her personal life and the joys and perils of being famous, like being recognized by rabid fans of the Fox show.