The Weekday Roundup: Once, Waylon Speed, & Disney on Ice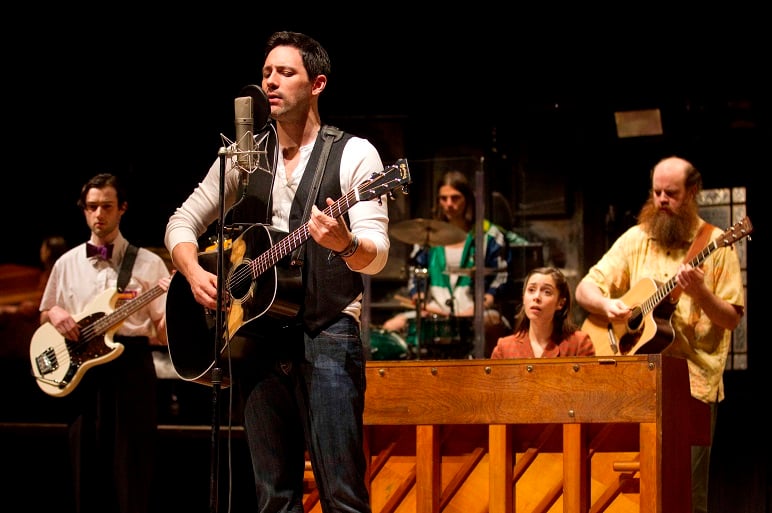 MONDAY
THE FIREBIRD: CELEBRATING FIVE YEARS IN CHARLOTTE
The Firebird: Celebrating Five Years in Charlotte marks the anniversary of the city icon's placement at the front of the Bechtler. See where the statue has lived across the world, and take a look at how it was installed. The exhibit also includes a kids area, where they're encouraged to construct their own version of the piece.
TUESDAY
ONCE
This Tony-winning hit brings the Dublin busker from the film to the stage. The instruments may be acoustic, but the sound is huge. Tunes like "Falling Slowly" and "When Your Mind's Made Up" gain new life with this theatrical backdrop. The musical is held at the Belk Theater until Oct. 5.
WEDNESDAY
WAYLON SPEED
Kick off October with a dose of "underground outlaw dirt rock," a label provided by the band itself. Forget any preconceived notions you may have of rock from Vermont. The group's newest record, Kin, was released over the summer.
THURSDAY
DISNEY ON ICE: PRINCESSES & HEROES
As the title suggests, attendees can see both male and female characters from all eras of Disney cinema. Stand-outs for this skating show include characters from Aladdin, The Little Mermaid, and Sleeping Beauty.