The Weekend Ahead: April 16-18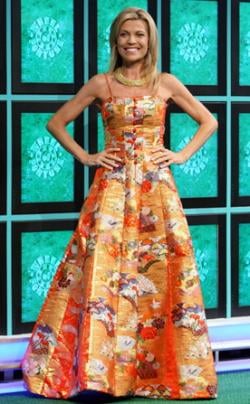 I don't know about you, Shop Talkers, but it's been a long week here in magazineville. I am ready for the weekend, and this one is going to be a doozie. There is so much going on this weekend in the world of shopping and local events I can barely stand to sit at my desk on minute longer! What will you be up to this weekend? Something from the fabulous list below or something else entirely that we should know about? Let us know in the comments or tell me over on Twitter.
XOXO GOSSIP GIRL Tucker Trunk Show at Poole Shop
Love some of the styles you see on shows like Gossip Girl and The Hills? Then you'll want to stop in for the last day of this trunk show at Poole Shop in Phillips Place to see adorable designs by Gaby Basora. Now if only I had some way to buy Blake Lively's legs to wear with these outfits instead of my own. Sigh.
DO WHAT HE SAYS Lloyd Boston Appearing at Belk
He's a regular fashion contributor to The Today Show and the resident style expert at Jones New York, and he's stopping in Charlotte to answer your most pressing fashion queries. See his style presentation and stick around for the Q & A. You'll get a special gift from Jones New York and one lucky gal might even when a head to toe makeover! 2-4 p.m. Belk at SouthPark. Saturday April 17.
WELCOME BACK BRUCE Bruce Julian Now ReOpened at Arboretum
It was a sad day when Avanti's in South Charlotte caught fire last year… and not just because we loved their garlic knots. The up-scale mens clothiers next door, Bruce Julian, had to shut their doors because their entire inventory was ruined by smoke damage. They've since restocked and revamped the store and are now open for business again. Stop by and let them know they were missed!
GREEN IS PRETTY Earth Day Celebration at Aveda & Carmen Carmen
To celebrate Earth Day, these two beauty stops are pulling out all the stops. Aveda is offering make up touch-ups and brow waxing for $10 and chair massages for $1 per minute. Carmen Carmen is doing cuts and styling for just $25 and sending hair models down the runway at 1 p.m. and 5 p.m. to show you some of the latest styles of the season. All the proceeds from the day's events will be donated to the Triangle Land Convservancy which protects streams, forests, wildlife, farmland, and rural areas. Saturday 11 a.m. – 5 p.m.
WHEEL… OF… FORTUNE! The Wheel Mobile Rolls Into Town
Ever dreamed of having Vanna White turn the letters that you request? Of course you have. Well, here's your chance! The Wheel Mobile is coming to town looking for contestants and you've got two days to get your shot at Fortune fame! Saturday and Sunday April 17-18 at Dale Jarrett Ford in Indian Trail. 1 p.m.-5 p.m. Show up, submit an application and then wait to see if your name gets drawn to compete for a spot on Wheel of Fortune! If you win thousands, remember who sent you. Charlotte Shop Talk. Jenn Grabenstetter. She likes purses, shoes, and trips to England.
WHERE THE SIDEWALK SPENDS Sidewalk Sale at Lavendar Boutique, Bella Ropa, Dot's Womens Wear and Sweetgrass
Spring and Summer styles get slashed to as much as 60% off during this one day sale on Saturday April 17. You can also enter to win a free dress from Emily Morgan and accessories from local designer Otis and Beebs and gift cards from all the participating stores and free samples and snacks and specials from Wine Maestro! Saturday, April 17. Mooresville Town Square.
DO YOUR PART Charlotte Clean and Green
Want to learn more about how to live a greener life? Then consider this your one stop shop for better living. There will be more than 65 green vendors on hand, and you can attend any of 43 different free seminars on green living, green business, and local advocacy of green causes. There will also be fresh food vendors, a Sensoria Kids Zone, live music, and more!