The Weekend Ahead: Feb 26-28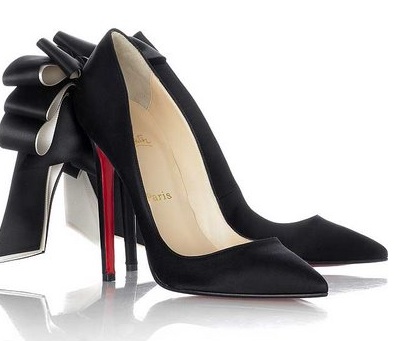 Well my dears, this weekend is shaping up to look pretty spectacular (and not just because it includes my birthday on Sunday). There is a ton of fabulous events going on, so don't waste a second of it!
COVET THIS: Christian Louboutin Trunk Show
There's no denying it – Louboutin has replaced Manolo as the status shoe of all our dreams. That red sole haunts me like you wouldn't believe. Try on a few from his spring 2010 during this trunk show that goes through Saturday Feb 27 in the Shoe Salon at Neiman Marcus at SouthPark!
LOVELY LILLY: Lilly Pulitzer Lilly Loves Green Event
We all know how Lilly loves her bold prints. This year those prints have gone wild. Well, endangered actually. The collections for spring 2010 are inspired by endangered species from around the globe and 10% of the profits made from the sale of these collections will go to the World Wildlife Fund. We aren't just talking cheetah print either – the collections include prints styled after butterflies, tigers, panthers, cougars, pandas and crocodiles (just for starters). Go wild this Saturday from 11 a.m. -4 p.m. on Level 2 at Belk at SouthPark.
BEAUTY BOOTY – Neiman Marcus Beauty Event
If you'll recall, we held a contest to give away a bag of beauty goodies from NM in anticipation of their 10 day Beauty Event. Well, the time has finally arrived! From now through March 7, if you spend $100 or more in their cosmetics department you'll win the very same bag of tempting beauty products and samples that we gave away right here on Shop Talk. We're talking fragrance samples, gift cards, age defying serums, a coupon for free lingerie, eye cream and more inside a custom NM tote bag.
PARTY HARD – CIAA Events
If you are anywhere near uptown this weekend, you're sure to notice that the CIAA tournament is in town. Want to get in on all that action? Here's all you need to know in this handy Charlotte Magazine guide. Or stop in at a visitors center or hotel lobby and pick up the February issue of Where Charlotte (my little publication) which is the OFFICIAL FAN GUIDE of the CIAA Tournament.
They're calling for good weather this weekend (a vast improvement from my birthday last year when we were deluged with snow and ice), so don't be surprised if you see me out and about wearing my birthday girl smile and enjoying the sunshine! Have a great weekend!