The Weekend Ahead: March 19-21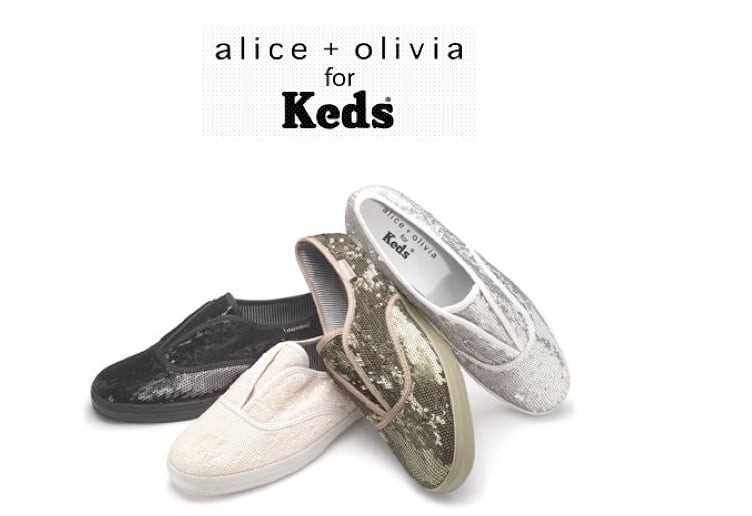 Wow. There's a lot to cover. No time for cutesy sub-headlines. Let's just dive right in, shall we?
First of all, somebody has trusted Amy Winehouse to do something legitimate (other than sing, of course. Girl can sing.) She has helped design a clothing line for preppy design line Fred Perry and it's… not anything like you are probably picturing. Which is to say sort of respectable and classy. Don't believe me? Check it out here.
If that wasn't crazy enough, get this: Keds have gone funky. Yup, apparently hiring Mischa Barton during her career downslide didn't create enough hype for the classic brand (shocker!) so they have engaged in a new relationship, and we think this one sounds a lot more promising. They are teaming up with Alice + Olivia for a collection that will be sold at Neiman Marcus this May. That's them up in the photo up there. They are sparkly! And fancy! They certainly aren't the Keds I grew up wearing – which I guess is what they are going for. What so you think, Shop Talkers?
Gap and its fab affiliates (Old Navy, Banana Republic) are doing their annual Give and Get sale. You get 30% off for the next 3 days, and they give 5% of your sale to charity. You feel good. You look good. It's all good.
Now for the local news….
Green With Envy, and its interior store Plume are hosting a Mad Hatter Tea Party this Sunday from 1-5 p.m. High Cotton Catering will be providing the eats, and I think it's a pretty good bet that they'll be bringing some of their FAMOUS Granny Lucy's Lemon Bars. You do not want to miss these lemon bars. They will change your life. There will also be a selection of tea and wine!
Fresh Boutique is running a progressive sale (10% off one item, 20% off two, 30% off three or more) which makes it a great time to take advantage of the warm weather and stock up for spring and summer!
Black & Blue Denim is turning 2 years old this weekend and to celebrate they'll give you $20 off every $100 you spend (which is far too easy when buying designer denim). They'll have a DJ on hand this Saturday spinning tunes and champagne corks will be be popping! Happy Birthday indeed.
And for one last "WTF", I have to share with you this link courtesy of Scoop Charlotte, who let me know about the magic and the horror that is the current Christian Siriano collection for Payless Shoes. In.Sane. I really expect nothing less from the King of Fierce, do you?