The Weekend Food Roundup
It's here!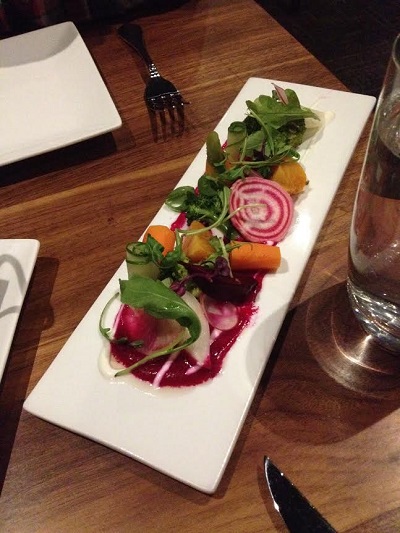 You made it to the weekend! Below are all the ways you can reward yourself with food and drink:
Zebra: Through tonight, Friday, August 21, you can head to the upscale SouthPark eatery for a three course meal for $36. You can also snag anything from the bar menu at half price from 5:30 – 7:30 p.m. through the weekend, plus 1/2 price wine and beer by the glass.
____________________
Taco Mac: Today, Friday, August 21, you can join the restaurant at 517 University Blvd. for an evening of social painting, food, and drinks from 7 to 9 p.m. The freestyling session encourages guests to paint anything – although a paint coach will be available to guide you on painting. Cost for all art materials, including a 16" x 20" canvas is $20. Food and drink from Taco Mac can be purchased at an additional cost. Must be 18 years or older to attend. Buy tickets here.
____________________
Total Wine & More: Both locations of Total Wine & More (located at 1600 East Woodlawn Suite A-1 and 5341 Ballantyne Commons Parkway, respectively) will host a wine class on Saturday, August 22, at 3 p.m. The educational seminar will explore Malbecs of South America as well as the vibrant white and red wines of Chile and Uruguay. Buy tickets for the Ballantyne class here and the Woodlawn class here. Cost is $20 per person.
____________________
Cafeccino: On Saturday, August 22, at 6 p.m., Cafeccino on Mallard Creek Church Road will host a patio party complete with live music, wine, and cheese specials. Attendees can snag one glass of wine and a half cheese plate for $12 or a bottle of wine and full cheese plate for $22. No tickets necessary.
____________________
Vin Master Wine Shop: On Tuesday, August 25, starting at 7 p.m., Vin Master Wine Shop on South Blvd will partner with Chef Rochelle of Queen City Pantry for a farm to fork dinner. The meal will include a trip to Atherton Market across the street to meet with local farmers. Cost is $40 per person, including tax and gratuity and includes dishes like a whipped ricotta with strawberry bruschetta' a shishito braised pork shoulder with okra crisps; grilled peaches with lemon honey yogurt sauce and arugula; and much more. Call 704-996-7471 to reserve your spot.
____________________
Passion8: Raw Dinner: Enjoy four courses of raw local ingredients at a special Raw Dinner on Thursday, August 27, starting at 6:30 p.m. Chef Luca will create dishes highlighting the freshest produce of the season for your eating pleasure. Call 704-910-3161 for reservations, or visit the website.
____________________
Ruth Chris Steak House: On Thursday, August 27, from 7 to 9 p.m., Ruth Chris Steak House in uptown will host a dinner with Pride Wines for $100 per person. The "Big Cab Big Steak Big Dinner" includes five courses and four wines. Dishes include a seared Ahi tuna, stuffed mushrooms, a prime ribeye, and more. There are only 40 spots available, so call 704-548-9463 to attend.