The Week's Inanity: Bee-lievers, Birthers, We Bought a Zoo, Bagpipes, and, of Course, Zombies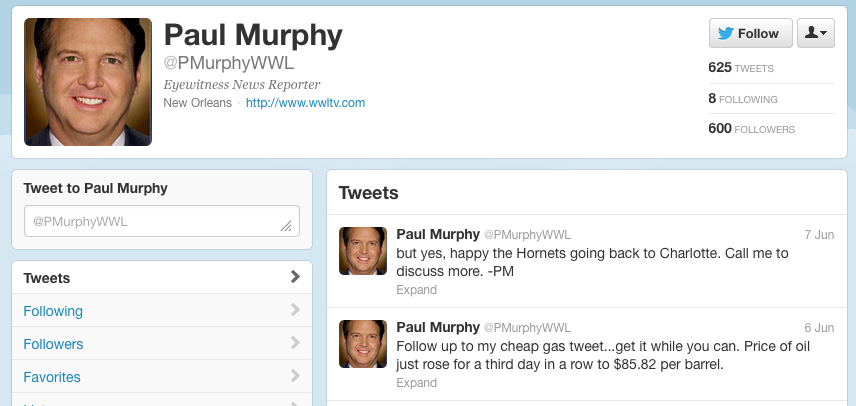 I've been regrettably absent from this space for the last few weeks, as I was too busy having my bachelor party and ripping off monster 30,000 yards drives that erupt into flames (TRUTH). But I'm back! At least until I get married! Which happens next weekend! And I can assure you, there is nothing inane about marriage.
—
You have to appreciate the birther-like enthusiasm of the Bring Back The Buzz guys. Somebody posted a screengrab of what looked like an inadvertent tweet from a TV reporter in New Orleans, congratulating Charlotte on reclaiming the Hornets name. The tweet wasn't there anymore by the time I checked it out. But still. Giddiness and OHMYGODITSREALLYHAPPENING ensued. There was a celebration on the We Beelieve Facebook page. Then I (and another reporter) contacted the reporter from WWL who supposedly posted the message. I don't know where that came from, he said. That doesn't sound like me. I don't even cover sports. Within a few minutes, he'd posted a response, saying the screengrab and the tweet were a fake or a fabrication. Somebody on Facebook also pointed out what they considered to be a flaw in the screengrab: A post made on Twitter that's less than a day old wouldn't have that day's date next to it (7 Jun), it'd say how many minutes or hours old the tweet was (15m or 4h).
I pointed all of this out. The We Beelieve guys pulled their own tweets and Facebook posts. Then, I got this:

@deftlyinane Except it's not fake…

— Gaines Hargrove (@GainesGrove) June 7, 2012

Oh dear. I'd better have my long-form birth certificate handy. (Full disclosure, I've got a story about We Beelieve and Bring Back The Buzz coming out in July's issue of Charlotte magazine)
—
Check out Charlottebobcats.com, the @horse_ebooks of websites named after pro basketball teams.
We Bought a Zoo! Or we are seriously thinking about it!
Takeaway from this new political ad: Pat McCrory is a short-order cook?
If you can't beat 'em, tax 'em: Governor Perdue wanted to shut sweepstakes parlors down. Then she and the General Assembly couldn't figure out how to do it. So now she wants to keep them open and tax the bejeezus out of them. You know. For the kids. But she still wants to shut them down.
Why would you steal the Charlotte Fire Department's bagpipes? Do you have any idea how hard it is to play the bagpipes?
As Seen On Twitter: Free taxi ride to the Men's Club, you guys!
Gaston County's Gentleman of Leisure ruins it for the rest of death row.
Not everybody is a fan of Nunsense: "Tragically, this evil play is being directed and acted by local Charlotte residents."
Now that the budget's passed, Mecklenburg County's budget director is a boat adrift upon the balmy sea.
Ken Lewis didn't tell you because he didn't have to, or something.
Ric Flair Sighting: The Cowfish finally gets in on the Rick Rolling meme, albeit with Ric Flair and sushi.
There is a zombie survival class now. No, it's relevant to the real world, says a guy who paid to take said class: "It doesn't just have to be the walking dead. It can be people hopped up on bath salts. Quantifiably, what's the difference between the walking dead and someone that's going to eat your face?" Too soon?