The Week's Inanity: McCrory Duped, Panthers Scooped, and the Senate Skewered. Oh, and I'm GETTING MARRIED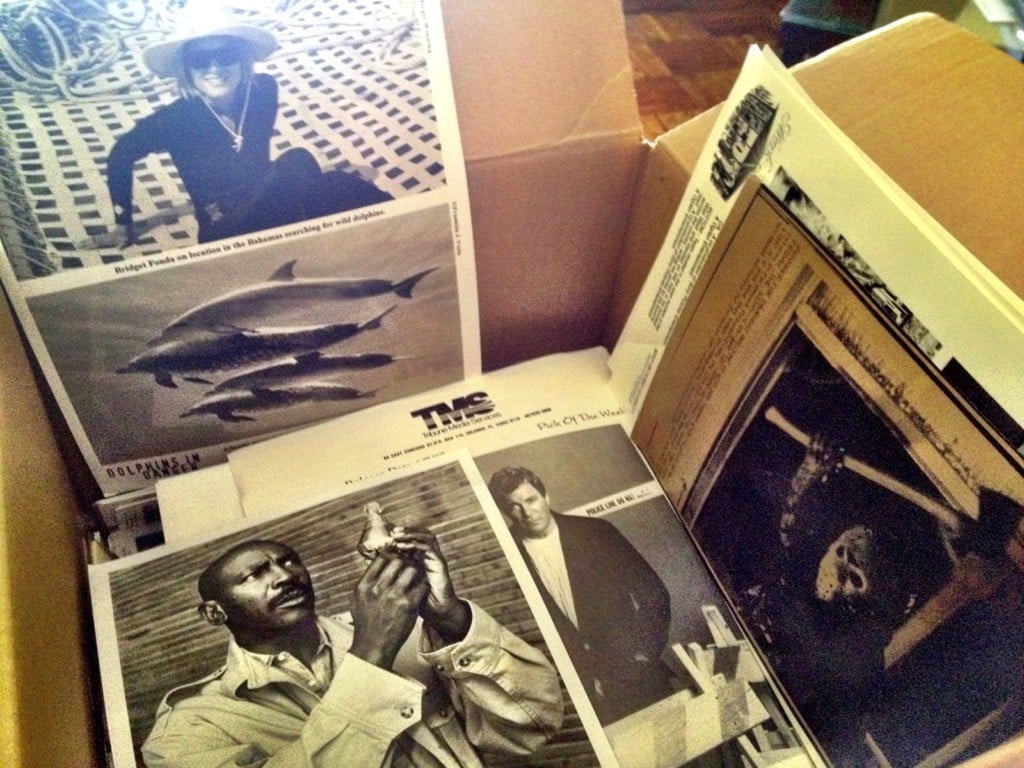 I have a big box full of glossy handout photos. They're all at least ten years old– from movie studios, cable stations and television networks. In an era before email and JPEGs, public relations flacks mailed them to local entertainment writers to try and drum up publicity for their latest releases.
Sounds sorta interesting, you say. But then, you look through the box.
There is a yellowed print of three principal actors from Revenge of the Nerds III: The Next Generation. There's a studio shot of Bruce Vilanch wearing a Get Bruce! t-shirt that features a caricature of himself from the documentary Get Bruce! which, bless its heart, grossed all of $19,736 during its opening weekend in 1999. There's a portrait of Elvis. Not the actual Elvis, mind you, but a guy named Michael St. Gerard who starred in a short-lived 1990 ABC series named, wait for it, Elvis.
Turns out, they are not interesting. Unless you find the 1991 Dabney Coleman-starring Fox sitcom Drexell's Class interesting. Which you do not.
A friend of mine who used to work at a newspaper in West Virginia somehow ended up with them. Somebody else had been collecting them. He had no idea why. He asked if I wanted them. Not really, I thought. But I took them anyway.
My life has always been kind of like those pictures. Sometimes glossy. Fairly random. Haphazardly arranged. The box that contains them has drifted around between people and places with no sense of purpose. Nobody could figure out what to do with it. Me neither.
After I got it, I put the box on the top shelf of my bedroom closet. I forgot about it. Sometimes I'd see it when I was in there rummaging around. I'll use those pictures for something someday, I thought. I didn't know how. Or why. Or when. But I left the box there. For years.
And then I met Kelsey.
We're getting married this weekend here in Charlotte. It's going to be great. The weather's supposed to be perfect. She'll look beautiful. It'll be a wonderful starting point. And after it's all over, after the vows and the dancing and the honeymoon, our lives will start anew. I never want to forget where I've been, of course. But now, finally, I'm starting to focus on where I'm going.
Kelsey and I got the box down last week. I opened it up and showed her what was inside.
"What are you going to do with these?" she asked.
"I don't know," I said.
I looked through the pictures. I tried to find one that I wanted to keep. I couldn't.
My life has a purpose now. Thanks to Kelsey, I have a direction. A meaning. Things make sense. The things that don't are no longer important.
So the box has to go.
I'm looking through it one last time. Goodbye, William Shatner in Rescue 911. So long, made-for-TV movie starring Louis Gossett, Jr. Farewell, Harry from Harry and the Hendersons. You'd be a decent find if you didn't have a crease across your face.
If you want these pictures, you can have them. Kelsey and I have our own boxes now. They're nowhere close to being full.
—
I swear I did not hang the liquor store bag on Hugh McManaway's outstretched golden arm. Full disclosure: the bag was full of confetti.
Cheerwine is North Carolina. Miss Cheerwine? Florida. BLASPHEMY.
Scientists were appointed to a panel by the state of North Carolina to study climate change. The result? The panel said seas would rise 39 inches by the year 2100. State lawmakers didn't like that. So the state senate passed a bill that tells governments to ignore that fact and go with a eight-inch sea level change instead. Because 39 inches is really scary. And lawmakers don't want to scare anybody. Especially developers.
BONUS: Watch the Colbert Report skewer this more eloquently than I ever could.
What it was, was fake: Pat McCrory meets Andy Griffith. He gushes. Then he finds out it was just an Andy Griffith impersonator.
Times have changed: Watch this video to see a man with a Sherlock Holmes pipe install a hot dog machine at Knights Stadium in 1990.
The word "bodacious" was uttered at least twice during Monday night's Charlotte City Council meeting.
The Panthers keep getting scooped by Madden '13:
Not NASCAR: There was a band at Bonnaroo last weekend named Dale Earnhardt Jr. Jr.
I appealed two parking tickets I got a few weeks back. I lost. But as my friend said, I was not represented by Bill Diehl. Charlotte, if I ain't payin', I ain't parkin.