Theater For A Good Cause
The Voices Project shares personal stories from people living with AIDS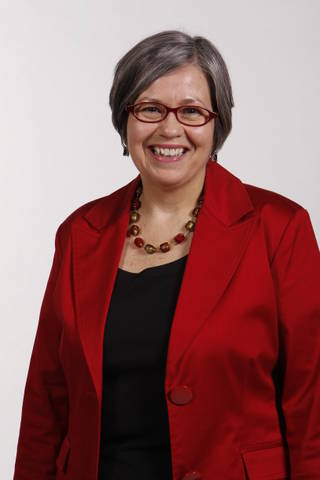 Theater can be emotional, educational, transformative.
The organizers of The Voices Project are hoping a special show held on World AIDS Day at Actor's Theatre on Dec 1 is all of the above. The event includes personal stories from people living with HIV/AIDS, and the stories are shared by local artists and celebrities. Storytellers include Morgan Fogarty, Fox News Charlotte anchor; Matt Harris of the Matt & Ramona Show on 107.9 The Link; Bishop Tonyia Rawls of Unity Fellowship Church of Charlotte and artist Scott Weaver.
Rev. Debbie Warren, president and CEO of RAIN (Regional AIDS Interfaith Network) chatted with us about the upcoming event.
Charlotte magazine: How did you (and/or others) come up with the idea for the Voices project? Is this the first year you've done it?
Debbie Warren: This is the first year for the project, the brainchild of Hannah Stutts and Nathan Smith. Nathan is the director of development and marketing here at RAIN, and Hannah is a committee member for our AIDS WALK Charlotte. Hannah also [works] for Mecklenburg County Health Department. Each of them had been envisioning a storytelling event. One day they started talking over coffee and VOICES was born.
CM: Who wrote the stories being shared? Did the local celebs write them themselves — or are they reading stories written by others?
DW: We invited people served by RAIN and Mecklenburg County Health Department to share their experiences of living with HIV. The stories are read by local leaders not only to protect the writers' anonymity (which is a concern for some), but to show that these are stories that affect our whole community. Having a familiar face share the story helps to emphasize that anyone can be affected by the disease — our mother, spouse, brother, sister, child, partner, coworker, or friend.
CM: What's the goal of the evening?
DW: Our hearts can easily shut down when presented with facts or statistics about a complex global epidemic like HIV/AIDS. The easiest response is to distance ourselves or forget about it. However, the story of a real person elicits a different response; connections are made and our hearts are opened. We may even begin to feel that our own actions could make a difference in someone's life. Our hope is that these personal stories will show how HIV is affecting our local community and that participants will be moved to take action.
We will also be asking participants to make a donation to support the programs and services that RAIN provides.
CM: Can you talk a bit about the theatrical aspects of the show — rehearsals, lighting, direction?
DW: We are so fortunate to have the gifts and talents of Robert Touchstone and our friends at Actor's Theatre of Charlotte involved in this project. They will create a black box set so that the focus is on the voices and words of our storytellers. Stories have been edited slightly to make them easier to read. The storytellers have the freedom to share the story with the inflections they feel are appropriate.
CM: It's easy to imagine these stories are heartbreaking. Are there any that are funny or life-affirming?
DW: One of the stories is told from the perspective of a 13-year-old and is quite humorous. The stories are very inspirational and teach extraordinary lessons about love, healing, faith, and community.
CM: How long have you been the director of RAIN?
DW: I'm so proud to be the founder of RAIN and I've been fortunate to serve the organization for nineteen years.
CM: What else should our readers know?
DW: Mecklenburg County is defined by the federal government to be severely and disproportionately affected by HIV disease. Almost half — 43 percent — of Americans living with HIV are Southerners. Death rates for Americans living with HIV are highest in the South.
The performance is free, but donations — which benefit RAIN — will be accepted. Details here.