Theatrical Productions in Charlotte: January 2017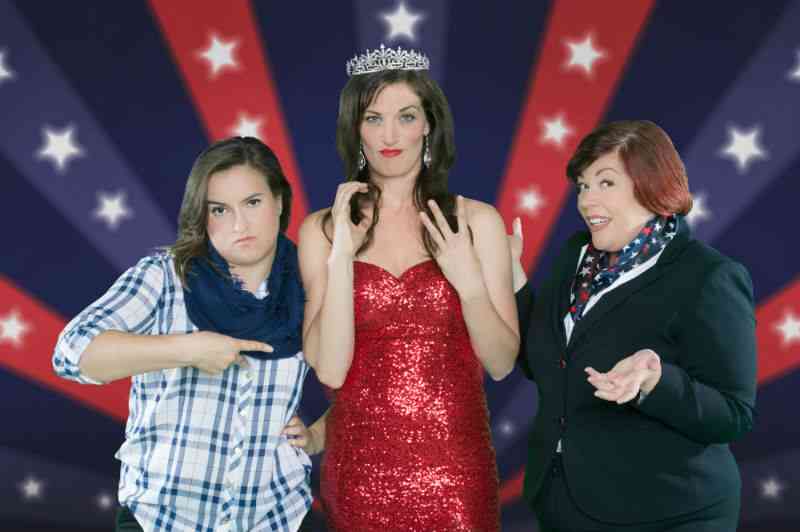 FEATURED EVENT:
Donna Scott Productions Brings Back The Taming on Inauguration Day
DONNA SCOTT PRODUCTIONS joins more than 30 companies across the U.S. staging a live reading of The Taming, Lauren Gunderson's satirical, all-female tale. The show is about about a tense showdown between a left-wing activist, a conservative senatorial aide, and a recently crowned Miss Georgia. It's a send-up of the contemporary political climate, and it couldn't come at a better time. This performance is free at Charlotte Art League on Jan. 20 (7 p.m.)
Read our original piece about The Taming here.
---
ALSO IN JANUARY:
AN AMERICAN IN PARIS
JAN. 10-15
Based on the 1951 Gene Kelly film of the same name, An American in Paris follows a soldier who decides to pursue a life as a painter in France following World War II. This adaptation nabbed four Tony Awards in 2015.
---
BOYS TO BAGHDAD
JAN. 11-21
Boys to Baghdad is a coming-of-age tale set against the backdrop of war. Playwright Roy D. Sheriff, a veteran of Desert Storm, is behind the show.
---
WONDERFEST
JAN. 14-29
This three-weekend festival features world premieres, with new renditions of Goldilocks and the Three Bears and Commedia Snow White and the Seven Dwarfs. Also on the slate: New Kid, about an immigrant who finds unexpected prejudice in the "Land of Opportunity."
---
CRIMES OF THE HEART
JAN. 20-FEB. 5
This Southern Gothic dark comedy, a 1981 Pulitzer Prize winner, follows three sisters after one kills her husband and other drama ensues. Theatre Charlotte has entertained the city for the past 89 years.
---
LA TRAVIATA
JAN. 22-28
The 2016-2017 Opera Carolina season continues with this Giuseppe Verdi work. One of the most famous aspects of this show is a vital death scene, but that's all we'll see about that.
---
DANIEL TIGER'S NEIGHBORHOOD: LIVE!
JAN. 22
This animated tiger carries on the tradition of the beloved Mister Rogers' Neighborhood PBS show. Now you and your kids can see the tyke for yourself at the Knight Theater.
---
RIVERDANCE
JAN. 30-FEB. 5
The huge Irish hit is out on a 20th anniversary tour. The ensemble performs in more than 50 cities, and Charlotte gets eight performances over six days.