Third Annual Brewer's Ball in Charlotte taking place this weekend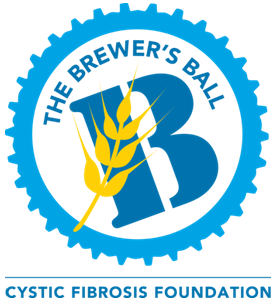 The annual Brewer's Ball is taking place at Olde Mecklenburg Brewery from 6:30 p.m. to 10:30 p.m., with proceeds benefitting the Cystic Fibrosis Foundation. This is the third year that the Carolinas Chapter of the CFF has put on the event, as similar brewer's balls also take place in Pennsylvania and Washington, D.C., among other cities.
At OMB, guests will have a chance to sample food and craft beer from a host of local establishments. NoDa Brewing Company, Birdsong Brewing Company, Triple C Brewing Company, Four Friends Brewing and Heist Brewery will all be pouring at the event (along with host Olde Mecklenburg, of course).
This year's Brewer's Ball will also feature World of Beer and North Carolina breweries in Highland, Big Boss, Carolina Brewery and Natty Greene's. Food tasting stations include JJ's Red Hots, The Liberty, Midwood Smokehouse, All American Pub and Kickstand, among others.
Tickets for the event are $75, with $38 of the total cost tax deductible. There also is a VIP ticket available for $125 ($66 tax deductible). VIP guests will enter the ball one hour early (5:30 p.m.), and receive a "VIP-sized" tasting glass, Brewer's Ball gift bag and an exclusive tour of Olde Mecklenburg Brewery.
For more information or to reserve tickets, contact Dede Brand at (704) 321-7852 or dbrand@cff.org.