This Atlanta-Based Gelato Company Is Betting on Charlotte
Honeysuckle Gelato opens in Optimist Hall in 2019, and another location is already in the works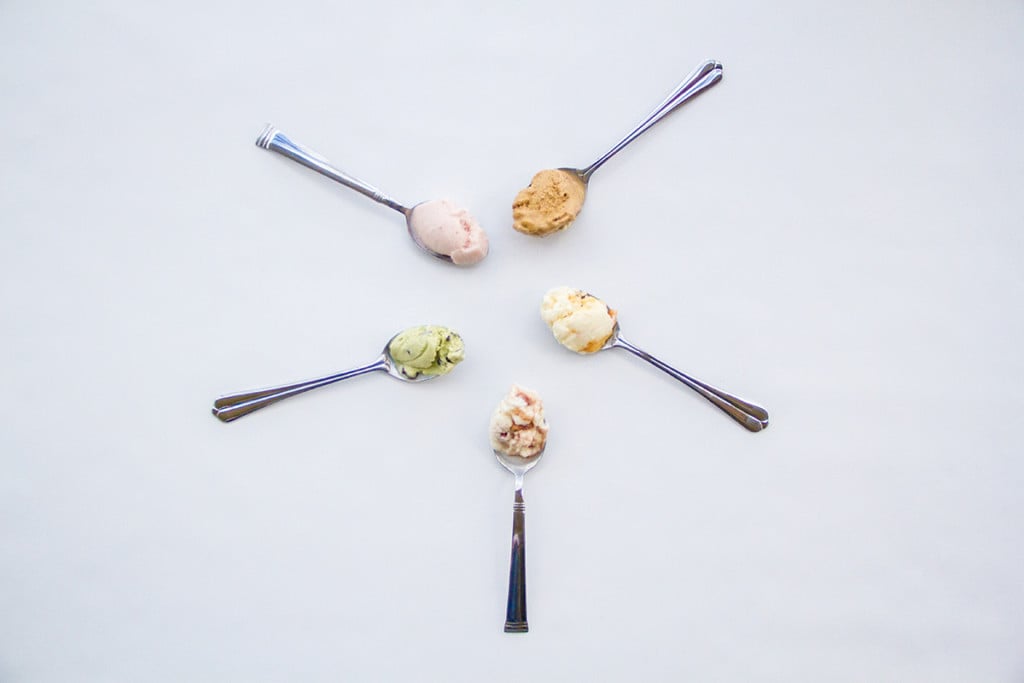 AS BEST FRIENDS from grade school on, Wes Jones and Jackson Smith always imagined it would be fun to own a business together. The older they got, though, that dream faded. Smith moved from Atlanta to New York, and Jones was focused on his corporate career. But when Smith got the opportunity to work with Jon Snyder of Il Laboratorio del Gelato in New York City—a dream apprenticeship of his—the idea of owning a business reemerged. Smith would bring back tubs of gelato to Atlanta, introducing his friends and family to a milkier and denser version of the ice cream they were accustomed to.
The demand for gelato grew, so Smith joined forces with Jones and longtime friend Khatera Ballard and started Honeysuckle Gelato. "We almost immediately brought Khatera on board, knowing that we were going to need a third, smarter person than us to get things done," Jones says of Ballard, who studied at Harvard University and now serves as the brand's chief marketing officer. "It was really friendship and the timing that brought the three of us together."
While gelato's roots are Italian, Smith wanted to add a Southern spin by incorporating flavors familiar to the region. Now as "Chief Gelato Dude" (yes, that's his real title), Smith has flavors varying from bourbon caramel apple to pumpkin pecan pie, plus rotating seasonal flavors.
After a couple years in a food truck, Honeysuckle Gelato's first location opened in Atlanta's Ponce City Market, a food hall similar to Charlotte's Optimist Hall where their second brick-and-mortar spot will open on August 1.
At their stall in Optimist Hall, Jones says guests can expect their typical gelato options—by-the-scoop, in a milkshake, or in a sandwich—plus a few surprises. "We hope to be able to introduce a couple new things that we're not quite ready to talk about yet," he says. "There are going to be some things we do at Optimist Hall that we don't do at Ponce City Market."
Smith, Jones, and Ballard aren't stopping there. They already have their eyes on a second location in the Queen City. "I'm confident that we're going to have two in Charlotte, it's just a matter of how soon that's going to be," Jones says. "We're really putting all our chips in on Charlotte."