This Land Celebrates Craftsmanship
Charlotte-based business sells American-made goods online and at new Annex inside Cotswold Marketplace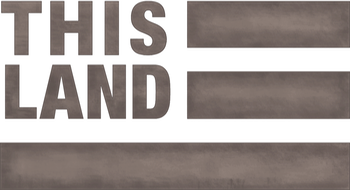 Dan McCready pulls up to the Cotswold Marketplace on Sharon Amity Road on a recent Monday afternoon. His car has a Semper Fi plate on the front. He's spent the day attending to business at his solar-energy investment firm.
"That's why I'm in a suit and tie," he explains.
McCready's second venture doesn't necessarily require business attire. This Land, which the former Marine and Charlotte native founded on Veterans Day 2013, sells the work of American craftsmen from across the country on its website. On March 21, This Land Annex opened inside the Cotswold Marketplace.
Everything on the website and inside the Annex is handmade by American artists. There are leather handbags, denim aprons, and silk scarves for women; leather wallets and cufflinks with ebony inlay for men. The line of hardwood toys is ideal for children. The house-and-home collection includes kitchenware, linens, decorative accessories, and artwork.
In all, This Land represents about 60 artists. Many are from North Carolina and the surrounding Southeast, but the company's reach stretches across the country. Products range from about $25 to $250.
"Artists need help with all of the marketing," McCready says. "It's hard to get noticed. They choose that lifestyle because they want to make things. … We tell them, 'You can make this, and we'll take care of the rest.'"
​McCready defines the company as a for-profit social enterprise.
"It combines making money with making a difference," he says. The company isn't primarily motivated by making money, but unlike a nonprofit that must engage in fund-raising and secure grants, This Land makes a profit to maintain and grow the company.
On its website, it tells the stories behind the products. The jewelry by Alice Scott represents a lifelong pursuit; she made her first piece when she was 6 years old. Each handmade leather bag by Ivan Ivanoff carries his story of finding freedom in the United States after escaping communist Bulgaria in the early 1970s.
This Land started as a passion project, McCready says. He wanted to have something of value to pass on to his children, something that represents hard work and high quality. He thinks This Land can be something big, though, something that supports independent business and restores our faith in American craft.

These "dancing" candleholders are made by blacksmith Jeff Fetty in Spencer, West Virginia.

Glassblower John Geci creates these flasks exclusively for This Land.

These sturdy-yet-elegant skewers are made by blacksmith Nathan Blank.