This week in Charlotte Craft Beer: Float on with Birdsong, Growlers introduces weekly deal, Duckworth's hosts annual Pints for Prostates bottle share and more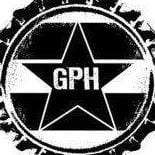 It's American Craft Beer Week, and there are a few local events happening to celebrate the occasion. Here's a look at those, along with other Charlotte craft beer news:
–A root beer float can be fantastic, but how great does a craft beer float sound? You'll get the chance to try one at Birdsong Brewing this Tuesday (May 13), as the brewery is putting its Lazy Bird Brown Ale on a nitro tap, then making that into an ice cream float. Birdsong will have three different kinds of ice cream to choose from, including a homemade coffee flavor made with Lazy Bird. The floats will be $6, with $1 from each sold donated to the North Carolina Brewers Guild.
–Last year, the Park Road Duckworth's hosted a bottle share that benefitted Pints for Prostates. The turnout was outstanding, and the bottles brought were nothing short of spectacular. Thanks to the success, the taphouse is now doubling up on the event this year. The Park Road location will have its bottle share Saturday (May 17), while the Duckworth's in Huntersville will do the same one day later on Sunday. Both events will begin at 1 p.m.
The cost to attend is $10, and that allows you to bring in three bottles to share, along with enjoying everyone else's contributions. All proceeds from the event will go toward the nonprofit campaign dedicated to prostate cancer research.
–Growlers Pourhouse recently announced a weekly deal, BYOG Thursdays. Every Thursday, you can bring in your own growler and get $6 off a fill. Or, if you're purchasing one there, Growlers will give you a free growler with any fill. You can find their updated tap list here.
—Quick Pours: This week's NoDable release from NoDa Brewing is "Brunch of Champions," which is Coco Loco brewed with double the chocolate and maple syrup. Sounds outstanding; look for it in the taproom on Tuesday … Grant Denton has left his position of general manager at Vintner Wine Market and said on Twitter he plans on opening his own local business. Stay tuned … Congratulations to Free Range Brewing, which repeated its title as North Carolina Brewer of the Year at the N.C. Brewers and Music Festival … Speaking of that festival, Primal Brewery made its debut there this past weekend. The Huntersville-based brewery has plans to open in the near future; check back in a future On Tap post for more but for now you can follow them on Facebook and Twitter.