This week in Charlotte Craft Beer: Openings, reopenings, festivals and new cans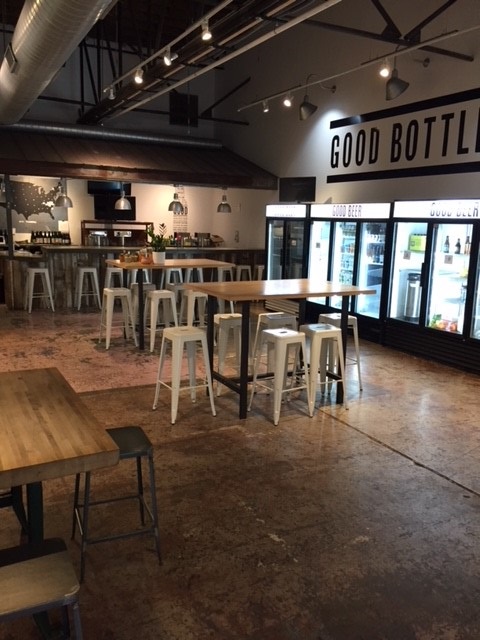 As always, there's a ton going on in the Charlotte craft beer scene this weekend. Here's the rundown:
–We'll start off with the latest edition of #instabeerupCLT, which takes place tonight (Thursday) at one of Charlotte's newest breweries, Pilot Brewing. This wildly popular social gathering is what you make of it. Come to network. Come to make friends. Come to drink beer. Or, all of the above. It's a casual get-together all on the backdrop of some good local craft beer. #instabeerupclt starts at 6 p.m. at Pilot and goes until 9 p.m.
–Speaking of new breweries, the latest is set to open in the Queen City. Town Brewing's grand opening is Friday beginning at 2 p.m. The FreeMoreWest brewery located at 800 Grandin Road has quietly had a few soft openings before the "official" opening Friday and so far the reviews have been positive. Head brewer Brian Quinn is rolling out a wide variety of styles from the 15-barrel system, and Seth Hastings is heading up a menu that will focus on small plates along with usual pub fare. You can read more about Town here, and remember to mark your calendar for Oct. 13, where the brewery will have its "Talk of the Town" community block party.
–After a brief closing to change ownership hands and take care of a few items, Good Bottle Co. is now back open. The SouthEnd bottle shop has made a few renovations (including more open space for tables in the middle of the store), and there are more to come in the new year. From now until the end of October, you can get $4 drafts each day. Hex Coffee is still in the building too for your non-alcoholic drinks.
–Unknown Brewing's latest release is its Tele-Porter, available in cans and on draft this Friday. This beer is brewed with milk sugar, cocoa nibs from French Broad Chocolates and local coffee from Enderly Coffee Company. The result is a smooth and rich porter perfect for sipping as the cool weather (hopefully) begins to settle in.
As part of the release, Unknown is bringing in liVreal, a virtual reality company that will have a VR experience you can participate in at the brewery on Friday. Unknown's can release event is from 5 p.m. to 11 p.m.
–Finally, don't forget about the two craft beer festivals going on this weekend. I covered them more in depth last week in my Charlotte craft beer fall festival piece, but there are still tickets remaining for Charlotte Oktoberfest and Taco Lucha, both taking place on Saturday. Charlotte Oktoberfest is the city's biggest and longest-running craft beer festival featuring almost all of the Queen City's breweries, while Taco Lucha trends more toward national and regional offerings, along with a concert featuring Coolio and Judah and the Lion. Ticket information can be found in my previous writeup.