This Week in Charlotte Craft Beer: Triple C releasing Coming in Hops, The Beer Growler sets grand opening date, Wimbledon/Tour de France breakfast at Good Bottle, and more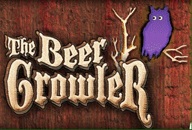 Before everyone begins their Independence Day festivities, here are a few craft beer happenings for your interest.
–Five months ago, I wrote about Triple C celebrating its 100th batch: Coming In Hops, an imperial IPA. At the time, head brewer Scott Kimball said the goal was to "make as big a beer as possible on our system," and it would contain a "copious amount" of hops before being aged in Triple C's oak barrels.
Well, the time has come for that beer to be released, and what better day to do it than America's birthday? Head over to Triple C's taproom Friday, July 4 and try Coming In Hops, which will also be released in bottles.
In an email, Kimball wrote that he was pleased with the way the beer turned out, adding "I'm not normally a fan of barrel aging IPAs because I want the hops to be as fresh as possible, but by using our Makers Mark barrels that had previously held beer, the bourbon flavor is slightly subdued from a normal barrel-aged beer and a great oak flavor is present."
Coming In Hops (also mentioned in my Charlotte Magazine article "Summer Beer Crawl," which you should check out if you haven't yet) comes in at 10.5% ABV and Kimball says "overall, the beer starts with an oaky bourbon nose, has a complex body of residual honey and fruity hops and finishes with a crisp bite." After Triple C has its initial release in the taproom, they will be distributing it in kegs and bottles (though a limited amount of both) to local restaurants/bars and bottle shops beginning next week.
–Also a few months back was when I first wrote about The Beer Growler, Charlotte's first growler-fill store. Construction has been steady since and in a Facebook post this week, it was announced that The Beer Growler's grand opening will be next Thursday, July 10. The Beer Growler, located at 1427 South Blvd., will offer 45 taps from which to fill your growler, with local, regional and national craft beer featured.
–You may not be feeling the best the day after the 4th, but what better way to cure it than a hearty breakfast, coffee and hair of the dog, as they say? Good Bottle Co. will open at 9 a.m. for another "Good Morning" breakfast. Roots Farm Food will be onsite serving breakfast from 9 a.m. to 11 a.m., Good Bottle is providing free coffee and all 12 taps will be flowing. It's also stage one of the Tour de France (marking the year anniversary since Good Bottle started these breakfast events) and the Wimbledon ladies' final.
—Quick Pours: Keeping with their THURSty THURSday theme in which all small batches are named after songs, Birdsong has paired a great tune with a great beer. "Communication Breakdown" is a jalapeno IPA (rather than their flagship delicious Jalapeno Pale Ale) and will be released tonight (Thur.) at the taproom … As part of the July 4 celebration, NoDa Brewing is opening early at 2 p.m. and tapping a keg of bourbon barrel-aged Imperial Hop, Drop 'n Roll. … Construction has officially begun at Craft Growler Shop and Tasting Room, which I wrote about last week.