This Week in Pizza
News on two area pizzerias for your reading and eating pleasure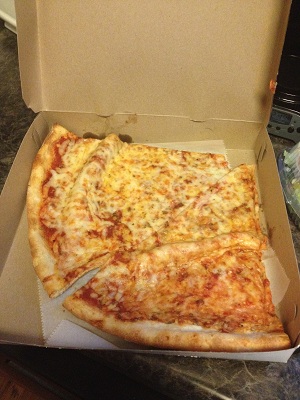 Pizza and Fridays seem to go hand in hand, and we at Charlotte magazine feel no different. There's a bit of news for you to chew on concerning Mellow Mushroom and Libretto's.
Mellow Mushroom will be celebrating its birthday on December 17. The pizzeria, which began in 1974, has three Charlotte area locations. The Uptown Mellow Mushroom, which opened just last year, will be celebrating its first birthday. The Myers Park Mellow will celebrate hitting the big four year mark and the Ballantyne location will turn three.
On Wednesday, December 17, all three locations will offer guests a free appetizer with the purchase of a large pizza or a medium specialty pizza. Mellow Mushroom tshirts, which are normally $18.95, will be available for purchase for only $10 throughout the day. Diners will also be able to sample complimentary brews from Charlotte's Sugar Creek Brewery from 5-7pm. Drafts from the brewery will be featured for $3 along with free koozies while supplies last. Happy birthday, Mellow!
In terms of our second piece of pizza news, Libretto's pizzeria will be featuring a Pint for a Pint today, Friday, December 12, at the Parktowne Village location at 1600 E Woodlawn Rd. from 2 – 630pm. You'll need to log on to redcrossblood.org and use sponsor code librettos to make your appointment. Everyone who donates will be entered to win a Fitbit Fitness tracker from Verizon AND free beer from the aforementioned Sugar Creek Brewing or a slice of pizza. It's the perfect incentive to give blood, and being rewarded with pizza and beer seems like a great way to give to a great cause.
Pick you pizza poison! Or do both.