This Weekend: Deals on Local Goods at the East Boulevard Sidewalk Sale
Deep discounts on everything from home decor to balsamic oils.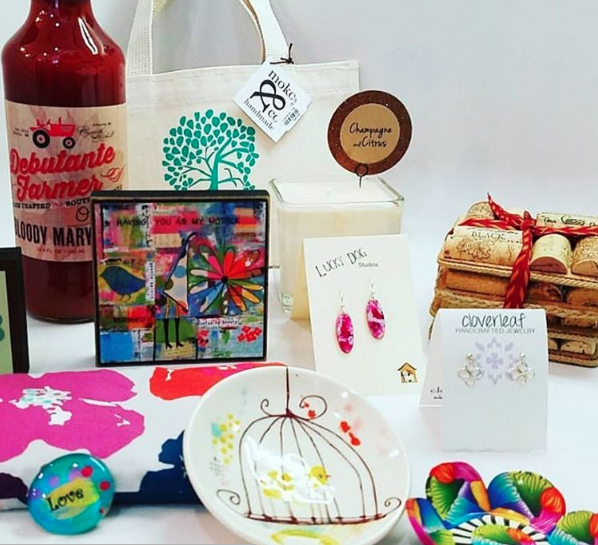 If your Saturdays are best spent shopping around and supporting local businesses, you'll want to head over to Dilworth this weekend for the annual East Boulevard Sidewalk Sale.
The shopping promotion sponsored by ScoopCharlotte.com first began five years ago, and it has since become a highly anticipated walk-and-shop event during which local retailers rake in tons of foot traffic, and Charlotteans make out with some steep discounts on fabulous goods.
Looking to take part in the economy stimulation this Saturday? Here are the deals to know:
Vestique: All sale items are marked 30-90% off, and there is a storewide sale on regular prices according to the time of day you stop in: 20% from 10 a.m. – 12 p.m., then down to 15% 'til 2 p.m., then 10% until close (6 p.m.).
Pour Olive: Get 10% off infused oils, 15% off dark balsamics, and 20% off white balsamics all day.
McKenzie Claire: Discounts throughout the store and a 50% off rack. There will also be refreshments.
Petal: Enjoy 20% off the entire store as well as an extra 20% off Spring Sale. Other deals: BOGO on the $25 and nder rack and free goodie bags to the first 20 customers.
Nue: There will be storewide discounts as well as 30%-40% off clearance items. You get a gift with purchase. Enter the referral contest, which runs until June 18 – the prize is a $500 Lululemon gift card.
Argyle Alligator: Three words: mimosas and muffins. Also, receive a free hair bow with your $50 purchase, and schedule a consignment appointment to enter a raffle for a $50 Fahrenheit gift card.
32 Flavors Boutique: Take advantage of 30%-75% off jewelry, home décor, holiday décor, ladies accessories, and more. There is also a giveaway to enter for a $25 gift certificate.
Revolution: Get 20% off storewide. Also, "Look for special deals under the white tent," as Scoop lists it. Some exclusions apply to the white tent deals, so ask a Revolution associate.
Are you ready to get your shop on? From the looks of these deals, it seems that the early bird gets the worm!