This Weekend in Charlotte: Cairo Fire, Marc Maron, & Charlotte Nature Museum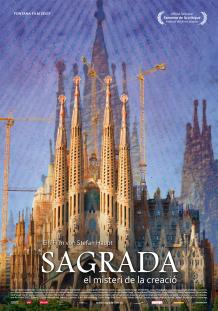 FRIDAY
CAIRO FIRE
It's an all-Charlotte line-up with the indie rock sounds of Cairo Fire, The Business People, Birds With Teeth, and Millennial. This Visulite Theatre show provides a good sampling of local indie rock for the uninitiated.
UH-OH!
This production is intended for an audience even younger than the usual Wells Fargo Playhouse crowd. Uh-Oh! was created for kids from birth through 3 years old. It's an age group that isn't often targeted through theatre, but it's PlayPlay Theatre's speciality.
MARC MARON
Maron's WTF Podcast was a revelation for what comedycasts could be. His stand-up career has been bolstered by the success of WTF, which invites a comedian or actor to talk with the neurotic and hilarious host.
ANJELAH JOHNSON
Johnson's viral video "Nail Salon" brought her much attention, helping her land a spot on MADtv. The former NFL cheerleader has taken those comedy chops to the screen, starring in Our Family Wedding and Enough Said.
MODERNISM + FILM: SAGRADA: THE MYSTERY OF CREATION
The Bechtler screens this film as part of its Modernism + Film series. The narrative follows the construction of the famous Roman Catholic church in Barcelona. Antoni Gaudí was the man behind the project, and with this documentary, you can see all of the influences that went into the project.
SATURDAY
SATURDAY NIGHT CINE CLUB: THE DOUBLE
Charlotte Film Society's series continues with a Richard Ayoade-helmed effort from 2013. Jesse Eisenberg and Mia Wasikowska star in the story of a man who finds out his wife is actually an imposter.
WILD IN THE WATER
North Carolina has a diverse selection of fauna, and its aquatic animals reflect that fact. Through real animals, crafts, puppet shows, and more, Charlotte Nature Museum invites kids and parents to get wild this weekend.
MEASURE FOR MEASURE
Classic theatre and the exploitation films of the 1970s come together for this tale. Isabella fights for justice as her brother is sentenced to death by the mayor of Vienna. Tiger Reel is the director behind this production.
REVIVAL: AN ALLMAN BROTHERS EXPERIENCE
This Atlanta-born act models itself after the original line-up of the Allman Brothers. They only get to play a handful of shows a year, but the band continues to garner a following in its own right.
SUNDAY
SUMMER ORGAN RECITAL SERIES: JIMMY JONES AND PATRICK SCOTT
These two organists play with members of the Charlotte and Winston-Salem symphonies, continuing a summer series that highlights the instrument. Like other shows in the set, this one is free, with donations suggested.