This Weekend in Charlotte: David Gray, Louis C.K., Aziz Ansari, & God Save the Queen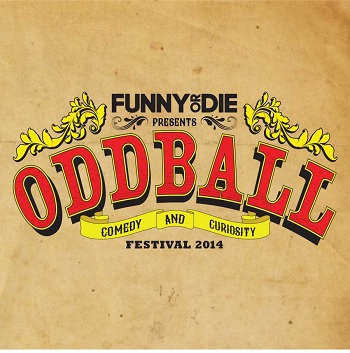 FRIDAY
DAVID GRAY
The English singer-songwriter released his latest, Mutineers, in June, but you probably know him from tunes like "Babylon" and "Please Forgive Me." Hear tunes that span his entire career, lasting over 20 years.
DREAM A LITTLE DREAM
Actor's Theatre of Charlotte presents the real-life story of The Mamas and The Papas. Denny Doherty, one of the original members, is a writer and producer behind the play. His perspective shines through in a narrative that explores the 1960s and the influence the folk rock group had on the world.
THE TOADIES
"Possum Kingdom" is the best-known song for these alt-rockers. The band continues to release records with its signature heavy hooks and a dose of grunge. Another entry for '90s fanatics.
SATURDAY
ODDBALL COMEDY FESTIVAL
This traveling show is packed with comedians, with a changing lineup as it makes its way through U.S. cities. Charlotte's roster includes Louis C.K., Aziz Ansari, Chris Hardwick, Hannibal Buress, Jeff Ross, Marc Maron, and Reggie Watts. A second stage features up-and-coming acts to check out.
NC MUSIC FACTORY 5K ROCK 'N RUN/WALK EVENT
This annual fundraiser consists of a 5K and live music, all starting at NC Music Factory. Funds from the event go to Leaving It Behind, an at-risk youth program. Admission into the race varies, depending on when you sign up to take part.
BOOKER T. JONES
This soul and R&B singer brings Memphis to Charlotte with this one-night performance. See why he garnered a Grammy Lifetime Achievement Award as he plays the genres he helped popularize.
GOD SAVE THE QUEEN
Presented by Ink Floyd, God Save the Queen City will once again gather local and national talent for a Charlotte crowd. This year's event comes to NoDa's The Chop Shop. Advance tickets run $15, and you can expect to pay an extra five bucks for waiting until the day arrives. With a heavy dose of Nashville, here's the line-up for 2014: Jeff the Brotherhood, Jonny Fritz, The Apache Relay, Floating Action, Natural Child, Clear Plastic, Benji Hughes, Temperance League, Ancient Cities, The Loudermilks, and Sinners and Saints.
SUMMER LOVE MUSIC ARTS FESTIVAL
Local bands, art, music, and beer mark this festival at Area Fifteen. Along with the music event, there's another target for kids.
MOVIE NIGHT AT CHARLOTTE ART LEAGUE: EARNEST AND CLEMENTINE
This animated film features the voice talents of Forest Whitaker, Paul Giamatti, William H. Macy, and others. The titular duo is a bear and a mouse, who face animal segregation in their fictional region. The film is free.
LIVING HISTORY SATURDAY
Go back in time to the 18th century with this live demonstration. The event is free with admission to the museum. The 8-acre property where the museum sits is also home to Hezekiah Alexander Homesite, featuring the oldest house in the county. The combination of exhibits, recreations, and an authentic 1774 building is unique among area museums for both its format and scope.
SUNDAY
SUMMER ORGAN RECITAL SERIES: ADAM WARD
Organist Adam Ward performs this free concert at Providence United Methodist Church. Donations from the show will benefit the Stigall Scholarships, which targets young musicians who play and study Ward's instrument.
SHAKESPEARE'S MEASURE FOR MEASURE
Classic theatre and the exploitation films of the 1970s come together for this tale. Isabella fights for justice as her brother is sentenced to death by the mayor of Vienna. Tiger Reel is the director behind this production.