This Weekend in Charlotte: The Jazz Room, Keith Urban, and Charlotte Music Festival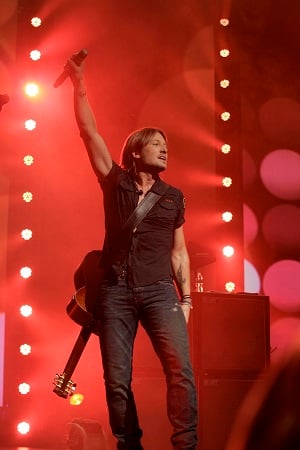 FRIDAY
THE JAZZ ROOM: LYNN GRISSETT PLAYS LEE MORGAN
N.C.-born jazz musician Lynn Grissett tackles the work of Lee Morgan, known for the classic 1964 record The Sidewinder. Catch the performance at the Blumenthal's Stage Door Theater.
KEITH URBAN
The Australian country star has been on both sides of music criticism, performing and playing the role of judge of reality television shows. Urban brings his Raise 'Em Up Tour, named for a song on the 2013 hit record Fuse, to PNC Music Pavilion.
SATURDAY
HUMMINGBIRD FESTIVAL
Hummingbirds are one of many kinds of birds that can be found in North Carolina. Celebrate them at the Reedy Creek Nature Center and Preserve with demonstrations, talks, kids' activities, music, and more.
CHARLOTTE MUSIC FESTIVAL
Dozens of Charlotte bands and performers fly under the radar, but the Charlotte Music Festival at Tremont Music Hall gives you the opportunity to see them in one place. For three days (Friday-Sunday), hear bands like Isolate the Unknown and Slow Motion Riot, playing stacked shows that start early and end late.
SUNDAY
MARIO BOTTA: ARCHITECTURE AND MEMORY
This Bechtler exhibit, which continues until September 1, displays work from the postmodern architect who designed the museum building.
SHAKESPEARE'S MEASURE FOR MEASURE
Classic theater and the exploitation films of the 1970s come together for this tale. Tiger Reel is the director behind this Booth Playhouse production.