This Weekend's Agenda: 27+ Events (Nov. 11-13)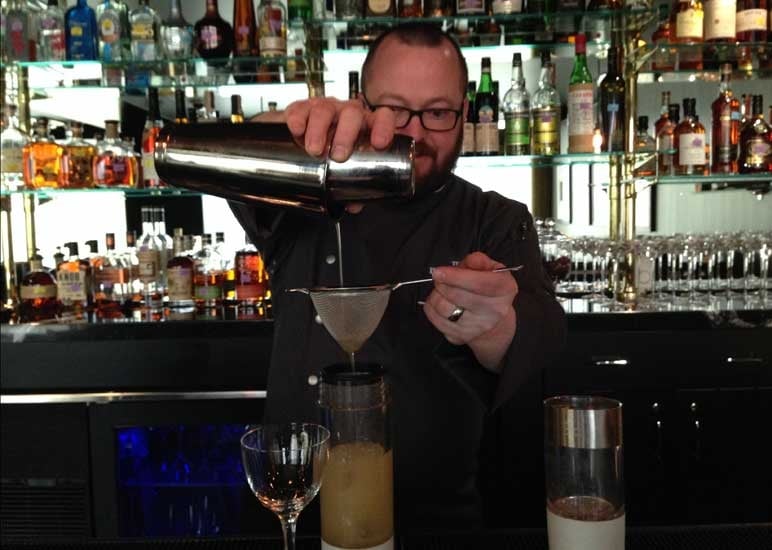 FRIDAY
PATRIOTIC POPS
The Pops series sees our city's symphony tackling mainstream tunes and themes, outside of the typical realm of classical performance. Patriotic Pops pairs America-themed selections with war reels and footage of national parks to honor vets on Veterans Day.
CABARET
The Tony-winning theatrical classic comes alive again for this touring production, based on the visionary production helmed by Sam Mendes and Rob Marshall. The fictional Kit Kat Klub travels to Charlotte as part of the PNC Broadway Lights season.
THE KELLER WILLIAMS KWAHTRO
Diehard fans simply call this virtuoso "Keller." The multi-genre showman brings musicians Gibb Droll, Rodney Holmes, and Danton Boller along for this tour, rounding out his "kwahtro." Singer-songwriter Zach Deputy opens.
CHARLOTTE MUSIC FESTIVAL
This one's for R&B-heads. Keith Sweat, Mint Condition, K-Ci & JoJo, and Avant perform at this Bojangles Coliseum event. (And a fan fact for new Charlotteans: K-Ci & JoJo are hometown boys.)
YOU WANT FRIES WITH THAT CHAMPAGNE?
If you answered "no" to that question, let us emphasize that these are truffle fries that accompany your four champagne samples from around the world. Oh, and your ticket benefits the Ronald McDonald House Charities. Bubble, 210 E. Trade St., is throwing this party from 7 p.m. until 10 p.m.
THE HUNGRY GAMES
Whisky River kicks off its canned food drive for Second Harvest Food Bank tonight with this event. If you bring in a canned good, you get a raffle ticket. The more you bring in, the more raffle tickets you earn. The evening also features corn hole, Bar Pong and more. There's no admission charge to this event starting at 7 p.m. at 210 E. Trade St.
SOUTHERN CHRISTMAS SHOW
The annual Southern Christmas Show is a huge deal for holiday lovers, and it runs Thursday through Nov. 20. Show features vary, as do the hours and prices, but rest assured, if you can't wait until Christmas, this is your go-to event.
PIEMONTE PLATES – WINES FROM ITALY
Spend an evening learning more about the oft-overlooked wines from the Piedmont region of Italy. Enjoy three small plates created by Chef Taylor Kastl of Tayste Catering, each paired with two wines from this region. Limited seating; call to reserve.
VETERAN'S DAY AT BLT STEAK
BLT Steak celebrates our veterans and active military personnel with a special discount, good for Veteran's Day only. Parties of two or less who show a military ID will receive a 50% discount on their meal, and parties of three or more will receive a 25% discount.
SATURDAY
AMERICAN AQUARIUM
Are you ready for raw roots rock? Sorry. The alliteration was too tempting. American Aquarium is a favorite in the region. The Raleigh-bred band raised $24,000 through Kickstarter for the release of its 2015 record, Wolves.
GRAND CONCOURSE, BY HEIDI SCHRECK
Charlotte's Three Bone Theatre presents this exploration of faith and forgiveness, by playwright and Obie Award-winning actress Heidi Schreck. The play, set against the backdrop of a Bronx soup kitchen, is rated "R."
YOU CAN'T TAKE IT WITH YOU
Theatre Charlotte takes on a 1937 Pulitzer Prize-winning comedy with zany extended family members and a tale of love. This theater company has been a part of the community for 89 years.
FIRST DATE
This Broadway musical is sure to be a hit in a city full of singles. Tackling the awkwardness of blind dates, the show could bring some self-awareness to your own outings. If you're married, you can revisit the days that are—thankfully—behind you.
LARK & KEY GALLERY AND BOUTIQUE
This South End gallery displays paintings and functional art, highlighting the works of national artists as well as local and regional creators. Holiday Showcase, THROUGH DEC. 31, brings seasonal works to gallery visitors. Traditional artwork, pottery (decorative and functional), jewelry, and glass are featured.
APPLE PRESSING AND CIDER DAY
If you can find something more autumn-worthy than this event, be our guest. Red Clay Ciderworks, 245 Clanton Road, stages two live apple pressing demonstrations today at 2 p.m. and 5 p.m. in addition to a live band, a food truck and kits to brew your own cider at home. There is no admission charge to this event.
ASHEVILLE BREW CRAWL
This is an all-day brewery crawl in Asheville that starts and ends in Charlotte (transportation provided!). Tickets cost about $64, but they include brunch before you leave, dinner during the crawl and transportation to and from each brewery along the way. The bus leaves for Asheville at 10 a.m. at Piedmont Social House, 2135 Ayrsley Town Blvd., and returns to the same spot at midnight. Buy your ticket here.
BARKHAPPY BARKSGIVING
Dog-loving Charlotteans, this one's for you. Helles & Dunkel, 222 E. Bland St., is throwing this "pawsitively" perfect "pawty" (c'mon!) with free dog treats, a "doggy pumpkin treat-eating contest," giveaways, dog-themed drink specials and $1 hot dogs. Tickets cost about $6 for this party that starts at 4 p.m.
QUEEN CITY SHOOTOUT AND CASINO NIGHT
Poker players tonight battle it out to earn a spot at the Colossus II poker tournament. The evening starts at 5 with a Texas Hold 'Em competition, followed by a dinner buffet, entertainment and raffles. Following that, from 8 p.m. until 11 p.m., the Casino Night gets underway with blackjack, roulette, craps, slot machines and more. The event is at The Big Chill, 911 E. Morehead St. Tickets cost about $103 and include a whopping $10,000 in chips to play during the evening plus dinner and a drink ticket.
PAWSITIVELY MATTHEWS
If one dog-themed event isn't enough for you today, you're in luck. This dog-friendly event features 50 to 60 pet-themed vendors with food trucks and more. The event is from 10 a.m. until 4 p.m. at Stumptown Park in Matthews. There is no admission fee.
GUYS WITH TIES CASINO NIGHT
And if one casino-themed night isn't enough for you, well, you're also in luck because Charlotte lacks variety this weekend, it seems. This annual event features unlimited appetizers and cocktails, a silent auction, casino games and more. The event begins at 8 p.m. at the Harvey B. Gantt Museum, 551 S. Tryon St. Tickets cost $80. Buy one here.
FALL OYSTER ROAST AT SYCAMORE
Sea Level NC will provide fresh oysters for this roast, and Sycamore will supply the seasonal craft beers to go with them, along with cider and prosecco. This event is not ticketed and is first come, first serve, so don't wait too long.
MIXOLOGY LAB WITH BOB PETERS
This monthly series hosted by Earl's Grocery returns to get you ready for the holiday season. Watch as Bob Peters demos cocktails for Thanksgiving, which you'll get to sample as you learn. Come early for lunch and stay for this free class.
SUNDAY
CAROLINA RENAISSANCE FESTIVAL & ARTISAN MARKETPLACE
Each year, a parcel of land in Huntersville is transformed into a Middle Ages town, in which jousting, wizards, and enormous turkey legs spring to life. The festival takes place on Saturdays and Sundays.
DONUT EATING CONTEST AT JOE'S DOUGHS
Joe's Dough's inaugural donut eating contest invites participants to see how fast they can eat a dozen donuts. The winner will win a free dozen donuts of their choice from the shop, redeemable at the time of their choosing. To enter, participants must buy their dozen donuts.
FARM HANDS CHARLOTTE
Come to Free Range this Sunday and enjoy breakfast for dinner from three prominent Charlotte chefs as you help raise funds for local farmers who need support for their big ideas. Sip on craft brews, shrubs, and kombucha as you listen to three farms give short presentations on their ideas, then vote for who you think should win the crowd-sourced microgrant. Purchase tickets online. A limited number of tickets will be available at the door.
LEVINE MUSEUM OF THE NEW SOUTH
History is complex, and there are countless perspectives on the South's most significant events. The Levine not only puts those events in context, it offers multimedia exhibits, forums, and artistic expressions that are tethered to our past. The Life and Times of Robert Smalls, NOV. 12 THROUGH JAN. 22, follows the life of politician, Civil War veteran, and escaped slave Robert Smalls.
MINT MUSEUM UPTOWN
The offshoot of its sister location on Randolph Road, Mint Museum Uptown has a renowned craft and design exhibit that showcases works in a variety of materials, as well as collections of American, contemporary, and European art. Fired Up: Women in Glass, OCT. 22 THROUGH FEB. 26, focuses on works by women in the glass medium. The museum says this exhibit is the first major one of its kind in the country. Women of Abstract Expressionism, OCT. 22 THROUGH JAN. 22, focuses on female artists who are part of this important American art movement. See works from the likes of Elaine de Kooning, Joan Mitchell, and Helen Frankenthaler.
FAIRY FEST
The Daniel Stowe Botanical Garden hosts this fairy-filled day, featuring crafts, music, fairy house building, food trucks and more. The event is from 11 a.m. until 3 p.m. at 6500 S. New Hope Road in Belmont.