This Weekend's Agenda: Arts, Food, Beer, & Social Events (8/28-8/30)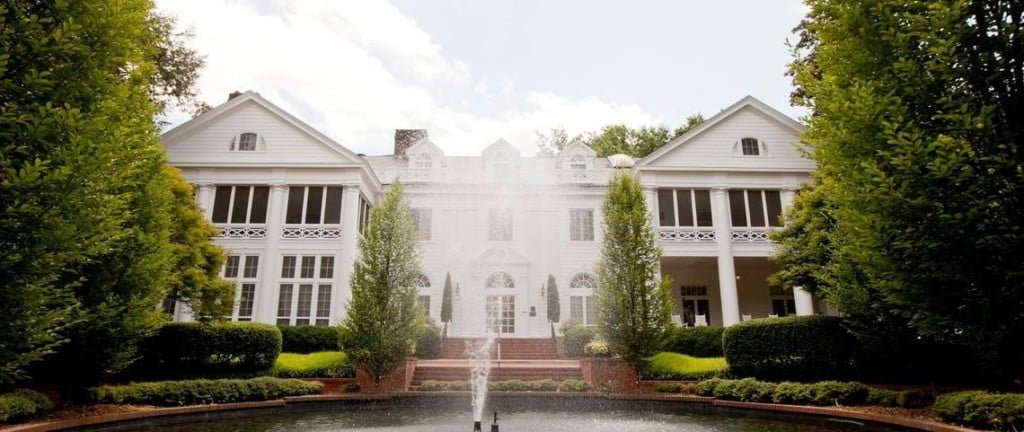 WE'RE WEEKS away from the official start of fall, but change is in the air. The kids are back in school. Temperatures (at least for a couple days) cooled. New food tours, fine art exhibits, and beers are popping up. And now, we've arrived at the last weekend in August. Below, check out our categorical breakdown of the weekend's top offerings. Let's welcome September in style.
Click the category to see extended listings and more info for each item.
---
LA BREA BAKERY BREAKING BREAD TOUR
La Brea Bakery – famous for its artisan bread – has launched the Breaking Bread Tour, stopping in various locations giving out artisan breads and various menu items. Samples include the Seedless Raspberry Jam and Almond Butter on a French Baguette, Salami, Sriracha Aioli and Pepper Jack Cheese on Rosemary Olive Oil bread, and Tomato Herb Bruschetta atop a Tuscan Loaf.
BLUE RESTAURANT & BAR
On Friday, head to Blue in uptown for a taste of Sicily. For $44.95 per person, Chef Gene Briggs will create a four course seated dinner to the sounds of live music thanks to Musica Nostra, an Italian mandolin and guitar trio plus an opera performance. Dishes include a pasta with tomatoes, eggplant, grated ricotta salata, and basil; a Sicilian blood orange salad with fennel; and, of course, dessert.
COCOA LAB CLASSES
The Ritz-Carlton's cooking school has announced and expanded its cooking classes. Coming up this Saturday, August 29, from 8:30 a.m. to noon, a "From the Garden" class is being offered for $100 per person. Herbs picked fresh from the hotel's rooftop garden will flavor an array of desserts perfect for the end of summer.
---
MECKTOBERFEST RELEASE
Friday is when I officially make the transition into fall thinking. Why? Because that's the date Olde Mecklenburg releases Mecktoberfest, my favorite beer from the brewery. The malts and hops in this Märzen create a crisp, smooth taste like none other. And this year during the release, OMB will also be serving unfiltered Mecktoberfest at the release. Color me intrigued. The taproom opens Friday at 11 a.m. See you there?
SYCAMORE BREWING
Sycamore Brewing doesn't post its beers on the brewery's website, and that makes complete sense. Why? 1. The brewers at Sycamore are constantly churning out new beer and 2. That beer is usually quickly consumed by an ever-packed crowd at the brewery. So with that said, you've been warned that if you want to try Sycamore's first-ever pumpkin beer, "Gourd Have Mercy," it'd be wise to do that sooner rather than later. If you do miss out, the good news is that there are 15 or so other great selections you'll get to choose from.
---
GOD SAVE THE QUEEN CITY
Ink Floyd's annual festival returns, with four different venues offering bands. Thursday hits the Evening Muse with Ravenna Colt, Water Liars, Amigo, and more. Among others, Diarrhea Planet and Kansas Bible Company play the Friday show at the Chop Shop. N.C. Music Factory's portion, taking place on Saturday 3 p.m., is free, with acts like Temperance League and Pullman Strike. Finally, the Fillmore hosts the last set on Saturday, with Dean Ween Group, Futurebirds, Benji Hughes, and Alternative Champs.
LAST IN THE SERIES: BLAKENEY CONCERT SERIES
Taking place between Encore and Brixx, hit the fountain stage for bands each Friday and Saturday. Heroes At Last, Loafers, Natty Boh, and DJ Chuck are among the acts who add some music to the Blakeney experience each week.
MOTOWN THE MUSICAL
Visit the careers of the Jacksons, Diana Ross, and others in this musical production. At its center is founder Berry Gordy, the architect of Motown. See these tunes like you've never seen them performed before, in this theatrical narrative.
---
DUKE MANSION CELEBRATES 100 YEARS
The beautiful Duke Mansion celebrates a century this weekend, and to help celebrate, the building is opening its doors free of charge to tours of its grounds and gardens. The tours go on all weekend, but they require an RSVP. The mansion is at 400 Hermitage Road.
GREAT GATSBY GALA
Now in its 27th year, this Roaring '20s-themed party features a speakeasy, signature cocktails, a live orchestra, a silent auction and a gift. Put on your flappers for this one! Tickets start at $65 for the gala that benefits the National Multiple Sclerosis Society.
ULTIMATE PANTHERS TAILGATE
The name says it all, right? Complete with TVs to watch our hometown team keep pounding, this tailgate is the ticket tonight. The party is at 206 S. Graham St. from 5:30 p.m. to 11:30 p.m. Ticket prices vary.