This Weekend's Agenda: Arts, Food, Beer, & Social Events (9/11-13)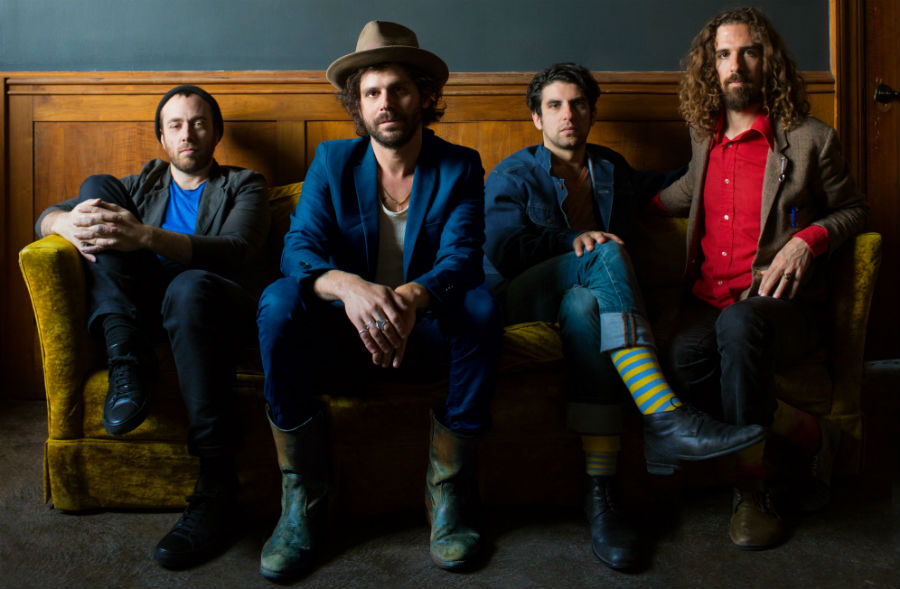 THIS IS ONE of those weekends that'll make the highlight reel for 2015 when Dec. 31 comes around. Aside from the obvious diversity in what each Charlotte event offers this weekend, there's a notable sense of history with some of these. There's the Yiasou Greek Festival, which marks its 37th year this year, and the 21st Festival of India hitting uptown. 1065 The End's Weenie Roast marks its 20th anniversary, as well.
Charlotte's sometimes described as young in a cultural sense. But the people and stories behind some of these events suggest something else: Any new event added to the annual roster of festivals and celebrations is just building on what's been accomplished by our long-standing cultural institutions—and making it harder and harder to stay on the couch all weekend.
---
VIN MASTER
On Friday (Sept. 11), Vin Master will host the Colure Networking Event. Come out to meet other professionals while sipping great wine.
CHOCOLATE TRUFFLE MAKING
Want to learn to make truffles? The Secret Chocolatier is hosting its "Chocolate Truffle Making" class on Saturday (Sept. 12) at its Cotswold location. Chef Bill Dietzwill teach students to make their own chocolate ganache, infuse flavors, prep, and use the ganache to cover a variety of treats. Class space is limited and reservations are required either in person at The Secret Chocolatier.
COOKOUT FOR A CAUSE
Charlotte-based Headlines Barber Shop will host its 3rdannual Cookout for a Cause on Sunday (Sept. 13) at Reedy Creek Park. The cookout is a fundraiser to benefit the Second Harvest Food Bank of Metrolina. To date, Headlines Barber Shop has collected 24,000 lbs of food. You can attend this free event by either buying raffle tickets, taking part in the silent auction, or donating.
---
YIASOU GREEK FESTIVAL 2015
From our 50 Things Every Charlottean Should Do list: The festival began in 1978 and has grown into one of the premier late-summer events in Charlotte. John Tsumas, president of the parish council at Holy Trinity Greek Orthodox Cathedral, estimates about 50,000 people come through the gates each year, with hundreds of volunteers helping make this a must-do event in the city. This year's festival takes place Thursday through Sunday (Sept. 10-13).
1065 THE END PRESENTS WEENIE ROAST '15
I'm going to throw a lot of names at you, so bear with me: Stone Temple Pilots, Live, Langhorne Slim, Passion Pit, Bleachers, Atlas Genius, Blues Traveler, and Mutemath. See them and a few others at PNC Music Pavilion on Saturday (Sept. 12).
21ST FESTIVAL OF INDIA
Through arts, dance, speakers, food, and handmade goods, explore Indian culture in uptown. The festival packs Belk Theater on Saturday and Sunday (Sept. 12-13).
---
CHARLOTTE GETS WEIRD: GFW 3-YEAR ANNIVERSARY BASH
This three-year anniversary party is taking on a video-game theme, so be prepared to let your inner nerd shine. The party, arriving Friday (Sept. 11) has a festival-sized light and video show and some of the region's top DJs.
RED, WHITE AND BLUE PAINT PARTY
It's not Labor Day weekend anymore, but that doesn't mean you still can't party your hard-working American butt off. Come dressed in white and get ready to get covered in the colors of America at this paint party. This event takes place on Saturday (Sept. 12).
WOOFSTOCK 2015
Get ready for a groovy good time with your furry loved one on Saturday (Sept. 12). We mean your dog, obviously. Hosted by the Great Dane Friends of Ruff Love and Blue Ridge Boxer Rescue, this event features a silent auction, one free drink, food trucks and lots of adoptable dogs.
---
YOURS AND MINE RELEASE
Brewers from Birdsong, Free Range, Heist and NoDa went to New Belgium's brewery in Fort Collins, Colo. last month to brew "Yours and Mine," a golden ale. On Saturday (Sept. 12), they release the beer at NoDa Brewing, during the farmer's market in the parking lot. The after-party takes place at Salud Beer Shop.