This weekend's Charlotte craft beer events (Dec. 21-23)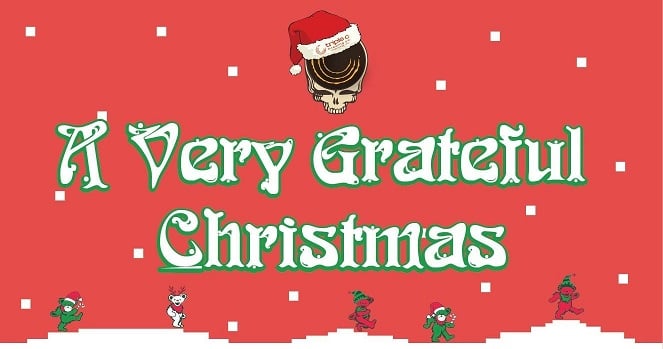 New can releases from two breweries, a tropical party to chase the cold away and Shakedown with Santa. Here's the final Charlotte craft beer rundown before the holidays. Merry merry, y'all.
–Heist's final can release of 2018 includes one of its most popular beers, Blurred is the Word. This beer is double dry-hopped with Azacca and Mosaic hops. Cans are $15.99 plus tax. The other release is Cloud Control, a double IPA brewed with Amarillo, Chinook, Mosaic and Simcoe hops. Cans will be $17.99 plus tax.
Both cans will be released Friday beginning at 5 p.m. There will be no limit on the amount you can purchase (Heist has a total of 50 cases for each beer), subject to change from the brewery's discretion.
–Over two days this weekend, Triple C's Barrel Room will be putting on "A Very Grateful Christmas," featuring several bands celebrating the music of Grateful Dead, tons of local vendors and, of course, beer. It all begins Saturday at 6 p.m., as Jamorah goes on stage at 6:30 p.m., followed by Jerry's Kids featuring Josh Daniel and Keith Allen from 8 p.m. to 10:30 p.m.
On Sunday, doors will open at 5 p.m. with Coddle Creek playing at 5:30 p.m. and Jerry's Kids following from 7 p.m. to 9:30 p.m. As part of the event, Triple C will have its sour session IPA, Mosaic Acid Test, on draft and in cans, along with a complete lineup of beers. Numerous vendors will be in the Barrel Room both days for last-minute holiday shopping as well. Tickets are $15 plus fees per day or there's a two-day special for $20 plus fees if you purchase before Dec. 22. Visit this link for tickets.
–Resident Culture is releasing three cans on Saturday, including its first triple IPA. That beer, Dance Till You're Dead, is the bigger, hoppier version of the brewery's Whatever You Feel Just Dance It. The haze crowd will enjoy this one, no doubt. These cans will be $19.99 plus tax. Speaking of Whatever You Feel, that beer will be in cans as well. It's a double dry-hopped NE-style IPA brewed with Citra and Mosaic hops, and 4-packs will be $17.99 plus tax.
The brewery's final can release of the day is Universal Mind, also a double dry-hopped NE-style IPA but this one was brewed exclusively with Citra hops. These cans will also be $17.99 plus tax. There are no limits on the amount of cans you can purchase, though the brewery reserves the right to change that based on the crowd. You can also get all three beers on tap. The can release at Resident Culture begins at noon on Saturday, first-come, first-serve.
–Sycamore is saying "Mele Kalikimaka" to everyone this Saturday with a Hawaiian pig roast from noon to 5 p.m. This originally was to coincide with last week's release of Sycamore's Pakalolo Tropical IPA, but was rescheduled to this weekend because of weather. Rollicious Ribs is handling the roast, which will include a special Hawaiian Pakalolo barbecue sauce. Sycamore will have a full taplist available as well as its Wild Blossom cider, and there will be live music from Below the Belt. There is no cost for entry to this event, you only pay for what you eat and drink.