Thomas Street Tavern Makes Esquire's List of Best Bars in America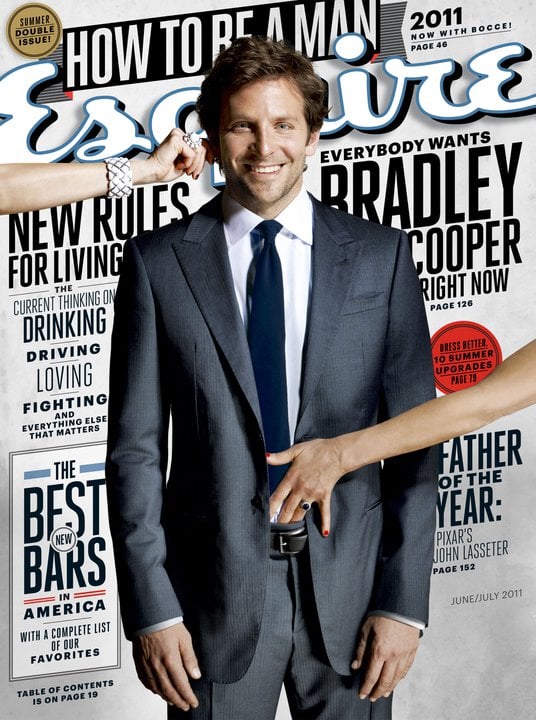 Thomas Street Tavern has made Esquire magazine's prestigious list of "Best Bars in America 2011." The Plaza Midwood bar comes in at number 131. At first glance, that might not seem too impressive, but when you consider there are literally tens of thousands of bars to choose from across the country, just making the list is an achievement. Thomas Street Tavern is the only North Carolina bar to make the list this year, and there's only one from South Carolina: The Windjammer in Isle of Palms ranks 147. Of the 169 bars on the list (not sure how they determined a cutoff point), there is an absurd number from cities like Los Angeles, San Francisco, New York, and Chicago.
The list is in Esquire's June/July 2011 issue, which is a summer double issue for the otherwise monthly magazine. Actor Bradley Cooper is on the cover, and the issue contains several features on "How To Be A Man." And, obviously, knowing how to drink is part of it.
There's an entire section devoted to drinking. In addition to profiles on eleven of the best new bars and the list of 169 best overall, the feature package includes articles on "How to Start the Night," "The Modern Cocktail Menu," "The American Man's Guide to the Pronunciation of Scotches," "How to Order an Interesting Beer," "How to End the Night," and more.
Esquire has been ranking the country's best bars for the last five years, and Thomas Street Tavern has made it most years. In describing its list this year, the magazine explains why it decided to put expanded coverage on new bars, most open less than two years, which it admits can "come and go" but that they "vouch for" and "think they'll stick around."
Perhaps Charlotte will fare better on the list in coming years, considering the number of bars that have opened here in just the last two years—heck, even the past year. In its description of Bar Congress, which is one of the best new bars and is located in Austin, Texas, the magazine tells a tale that sounds a lot like Charlotte: "… twice as many people are actually living downtown as did ten years ago, and the demand for a spot in one of the half-dozen new condo towers has, along with most of Austin, defied the economic downturn."
Thomas Street Tavern is your no-frills neighborhood bar that is most lauded for its amazingly good food (especially considering it's a bar), for which it has won a Best of the Best Award from Charlotte magazine in the past, and for great drink prices. It's also popular for its outdoor patio, which features ping-pong tables and cornhole—exactly what people love to play while holding a cold beer in the other hand. It's located at 1218 Thomas Ave., 704-376-1622, and I'm not sure if it has a website, but there's a new Facebook page.