Three cheers for three years! Birdsong Brewing celebrating anniversary all weekend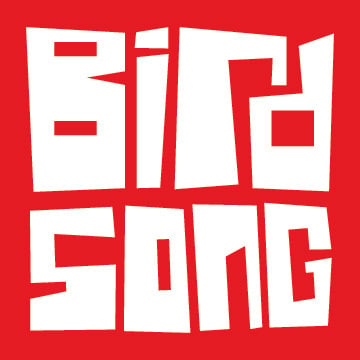 Birdsong Brewing is growing up right before our eyes. Literally, as in May the brewery announced it would be expanding to a 17,000 square-foot facility. While work is steadily going on the new building (test batches on the bigger system have already begun), back at the current location Birdsong is celebrating its three-year anniversary with three straight days of special releases, live music and good beer, of course.
The party starts today when the taproom opens at 2 p.m. At 4:30 p.m., Birdsong is doing a re-release of its Puppies on Penguins. The second bottle in Birdsong's "Take Flight" series, Puppies on Penguins was originally released this time last year as part of the brewery's second anniversary party. It's Birdsong's Pride Abbey Ale aged in red wine barrels with cherries added. For each bottle sold, Birdsong will donate $1 to the North Meck Animal Rescue.
At 7:30 p.m., Birdsong will tap "Nighthawk Postcards," which made its debut a couple of weeks ago at Salud Beer Shop's "Release the Funk 2: Electric Funkaloo" sour festival. This beer is a sour mash stout brewed with raspberries. Chrome Toaster will also be on site for any food needs, Amy Broome is playing live beginning at 6 p.m. and there's a brewery tour at 6:30 p.m.
The brewery opens at noon on Saturday, and that's also the time they'll be tapping one of my favorite beers from last year: Barrel-aged St. Tuber Abbey Ale. This year, Birdsong used Woodford Reserve barrels so … pretty excited about this one. At 5 p.m., you'll be able to try another highly-anticipated special release, as Birdsong is tapping its Mexicali Stout aged in red wine barrels. There's also two food trucks, Yummi Banh Mi (noon to 5 p.m.) and The Amazing Pizza Co. (5 p.m. to 9 p.m.), live music from Two Cent Redemption at 3:30 p.m. and brewery tours at 2 p.m. and 7 p.m.
The festivities end on Sunday, where it's all about Pride and Joy (cue the Stevie Ray!). At noon, you'll be able to get a three-year vertical of The Pride, Birdsong's Belgian Abbey. That's right; the 2012, 2013 and 2014 versions will all be on tap. And the brewery will also debut Joy, a beer brewed with the second runnings of The Pride. There'll again be two food trucks, Imperial Sandwich Company and Chrome Toaster, along with live music from Loose Lugnuts at 2 p.m.
Finally, as a bonus, the brewery will again be tapping its latest release, "Turtles on Pterodactyls." The catch: Birdsong is not yet saying when, so might be best to show up all three days (which, when you think about it, is a pretty good idea).
Congrats to Birdsong Brewing for three great years and here's to many more!