Three Local Learning Opportunities
Experts offer instructions on canning, photography, and entertaining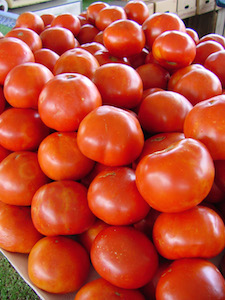 Take advantage of three area classes on Friday and Saturday to learn something new.
1. Basics of Water-Bath Canning. Extension Agent Kristin Davis teaches attendees the rules of canning high-acid foods this Friday from 10 a.m.-2 p.m. Participants will leave with an item they canned and a booklet with recipes and step-by-step instructions. The class is the latest installation in Mecklenburg County Cooperative Extension's Sustainable Living Series. These classes fill up quickly, so make sure you check the registration before you make plans. If you miss out on this one, the series provides educational offerings throughout the year.
2. Outdoor Party Ideas for 4th of July. Start your Saturday morning at Pike Nurseries in Ballantyne at 9 a.m. to get some pointers on showing your American pride for next week's festivities. From decorating with red-white-and-blue container gardens to preparing a full meal on the grill, the class covers everything you need to know to throw a summer party. Plus, it's free.
3. Photographing Butterflies. Join wildlife photographer Dave Kelly at Daniel Stowe Botanical Garden on Saturday morning from 9:30 a.m. to noon. Kelly will teach participants how to capture the delicate details, colors, and movements of butterflies, which often prove to be difficult subjects. The class costs $40 for garden members and $46 for nonmembers. Register here.