Thrift Store Finds That Could've Been Yours
Four purchases that show the benefit of thrift shopping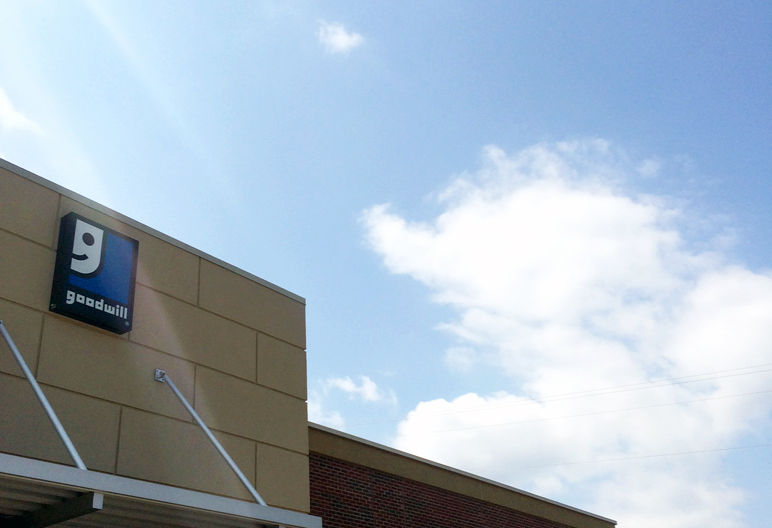 Thrift store shopping can be a lot of fun, but for some it might feel a little overwhelming to sort through. Just take a deep breath, go in with an open mind, and look on every shelf. My love of thrift store shopping goes back several years. I found that through a lot of looking, I could save hundreds of dollars and have eclectic one-of-a kind style. Much of the furniture in our home was purchased at the thrift store (including our Chesterfield-style recliner, mid-century tanker desk, Danish lamp… you get the idea).
Here are a few of my favorite finds from my most recent visit to a local thrift store, the Goodwill in Huntersville. (14420 N. Statesville Rd., 704-875-6076)
Plates
You can find china plates at just about any thrift store. Consider buying a set or gathering a few eclectic pieces. They will look beautiful displayed on a dining room wall.
---
Original Artwork
Look through the artwork (disclosure: you will have to sort through a lot of not-so-great pieces) and seek out original artwork. Don't worry about the frame style: that is easy to replace.
---
Furniture
Keep an open mind when shopping at the thrift store, and think of how a piece can be updated. This dining table (a 9 piece set with leaves and 6 chairs) was $70. For that price, one could easily have the seats reupholstered in a favorite fabric.
---
Accessories
Look through the accessories. From luggage to purses, they are easy to wipe clean. This tan leather bag was spotted for $2.99.