Thurston Collection Preview Day September 7 at Duke Mansion
Take a special look at stunning British silver dating from the 1680s-1930s and early 19th century painted porcelains among other fine collectables from the Thurston Collection. The items' proceeds will benefit three Charlotte charities.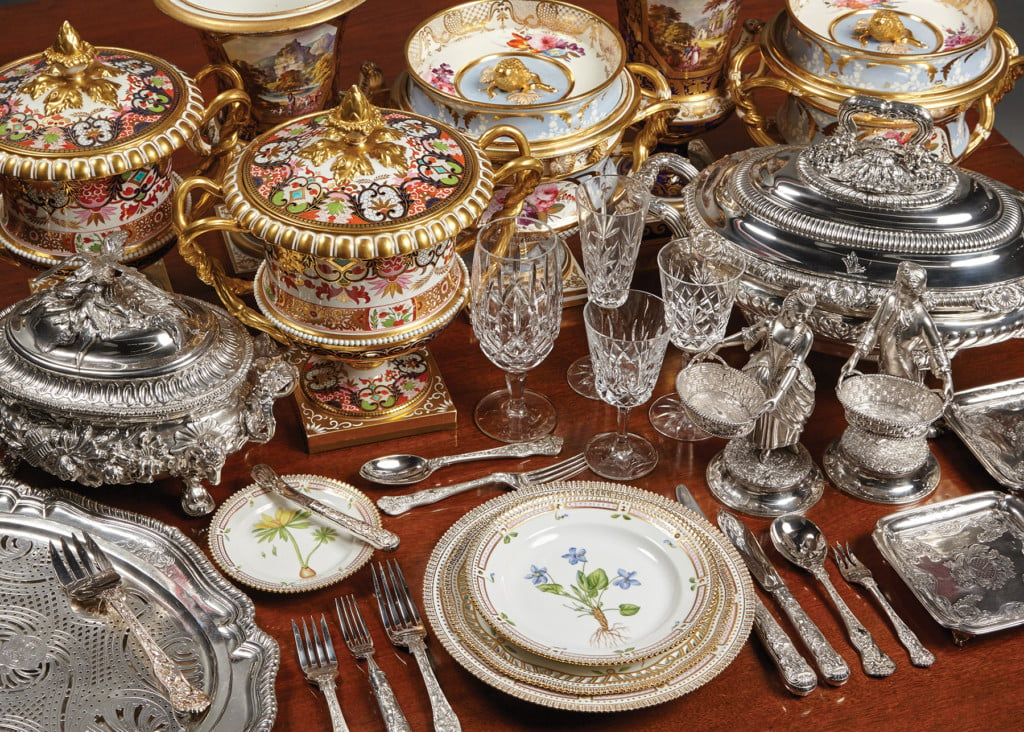 If you've got an affinity for history-holding antiques and timeless style, pop by the Duke Mansion on September 7 to preview the Thurston Collection. Belonging to Doc Jones Thurston (1908-1993), founder of Thurston Motor Lines during the depression, and his wife Stella, the collection features pristine pieces of silver, porcelain, fine art, books, and priceless letters from past presidents like George Washington, Abraham Lincoln, and Robert E. Lee.
The Thurstons lived in an Eastover home, in which these fine items had also been housed. The Thurstons were committed philanthropists, and when the collection is sold across several Doyle auctions this fall, proceeds will benefit the Charlotte Latin School, the UNC Thurston Arthritis Research Center and The Division of Nephrology and Hypertension, and the UNC Kidney Center.
For the home, preview attendees will see British silver serveware dating between 1680-1930 and painted porcelains from the 19th century including revered names such as Meissen, Coalport, English Derby, and Royal Copenhagen Flora Danica.
The event at the Duke Mansion on September 7 is simply a preview. These particular home items will not go on sale until October 26, but you can view them online prior the sale as well. If you are looking to buy, you can place a bid online or in person at Doyle NY if you happen to be up north.