Tips & Tidbits on hosting a successful Bridal Luncheon
Thinking about hosting a Bridal Luncheon for your girls but don't know where to start? We've got your top questions answered.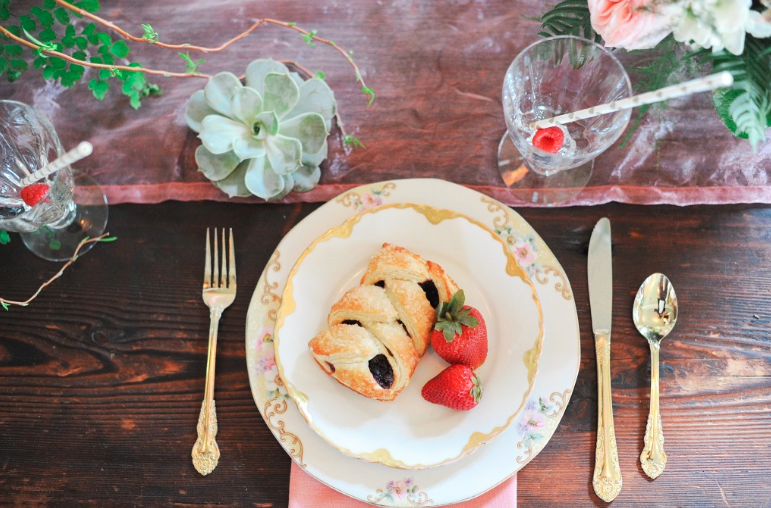 One of the best parts about being engaged and planning a wedding is the parties. Engagement parties, bridal showers, bachelorette weekends… it seems that once a ring is on your finger, there's always a reason to throw a soiree in your name. While you're busy getting pampered and soaking up the attention, don't forget that there's one party you're responsible for – the bridal luncheon.
Traditionally, the bridal luncheon occurs a day or two before the ceremony and is a chance for you to show your appreciation for the women in your life. If you don't know where to begin when it comes to planning your bridal luncheon, you've come to the right place. Below we answer the most pertinent questions regarding planning a bridal luncheon to ensure your event is the start of the most fabulous weekend of your life.
Who hosts? Traditionally the bride hosts the luncheon as a way of saying thank-you to her bridesmaids for their support and friendship. But the event is adaptable and we're seeing a trend in mothers, grandmothers and even close aunts taking on the responsibility of hosting to take the stress off of the bride. Most importantly, remember that this is a flexible, fun event – do what works for you!
Who's invited? First and foremost, this is a ladies-only event. Keep your guest list intimate to allow for more quality time with the women closest to you. Of course, your bridesmaids should be included along with your mother and grandmother, if you would like. It's also nice to include your future mother-in-law and any of the groom's sisters. Don't forget junior bridesmaids and flower girls.
What type of party? Despite the name, the bridal "luncheon" can be anything you'd like. Afternoon tea, brunch and lunch are most traditional especially if the event is held the same day as the rehearsal dinner, but a cocktail party or even a casual get-together at the host's home would be equally nice. Pick something that fits your style and personality but don't be afraid to think outside the box. An afternoon picnic can be just as lovely as a four-course brunch.
What about gifts? Unlike showers, bridal luncheons don't center on games or gifts. Generally speaking, the rule is 'no gifts' – at least for the bride, that is. But we think this is a great opportunity for you to present your attendants with their gifts.
In our next post, we'll dive into some of the Queen City's most popular and unique spots to host a bridal luncheon.