'Tis the Season for: Butternut Squash
This underplayed veggie needs some attention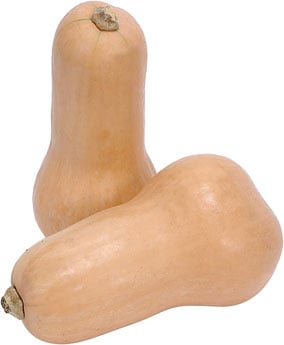 Because I still refuse to accept this warm weather, I am going to continue as though the crispness of autumn were already upon us. Chilly mornings and evenings just begging for blankets and chai tea to be broken out. Pumpkin and squash everything dotting menus throughout the Queen City. Maybe I'm getting a bit ahead of myself, but I'm going to start preparing for the arrival of one of my favorite vegetables: Butternut Squash.
As seen in last week's posts, a few restaurants will be featuring fall menus, and many more will no doubt alter offerings to make the most of seasonal ingredients. In the spirit of those harvest menus, I invite you to eat in and make one of these delicious recipes, each featuring the humble yet delicious butternut squash:
Butternut Squash Mac n' Cheese: Okay, honestly, what's a better fall-comfort dish than macaroni and cheese? The squash addition adds a boost of vitamins and tones down the fat and cholesterol normally associated with this classic.
Emeril's Vegetable Tagine: This rich dish mimics a traditional tagine: a North African stew made with meat, vegetables, and on occasion, fruit. The plus side to this e2 chef's recipe is that this type of stew usually lends itself very well to freezing, so feel free to stow away portions of this meal for future dinners.
Wolfgang Puck's Butternut Squash Soup: Previously featured on the menu at Wolfgang Puck Pizza | Bar, this autumnal soup works as a lovely appetizer or a light dinner with a side salad and crusty bread for dipping.
Roasted Squash Salad with Warm Cider Vinaigrette: Not everything fall-related needs to be heavy, so try this Barefoot Contessa recipe to break it up a bit. The warm dressing is a PERFECT autumn note against the buttery roasted squash, so don't cut corners here.
Rice Pudding with Candied Butternut Squash: To round out your southern fall meal, rice pudding seems to be the perfect answer. The butternut squash and its syrup, yes, candied SYRUP, lend a sticky sweet note to the gooey dessert.