To-Do: September & October Garden Prep
Essential tips for preparing your lawn, veggies, and deck for the fall season.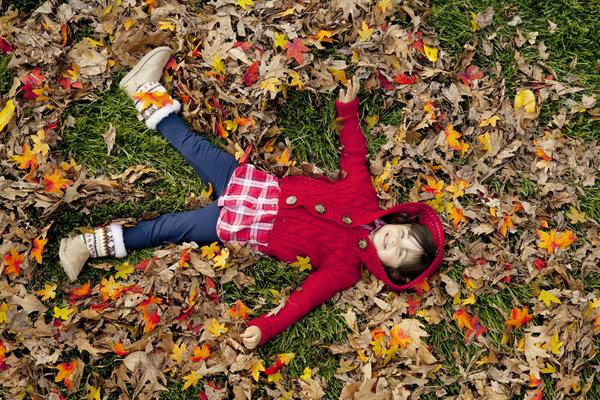 As we hit the mid-point of September, many of us are patiently waiting for the leaves to fall faster so that we can engage in some shameless pumpkin patch photo sessions. But we're getting ahead of ourselves. See, there are lots of things you need to keep in mind as we head into autumn. We're talking about your garden.
The sign of a season changing means we need to be on our toes when it comes to our plants and other miscellaneous outdoor details. You don't want your basil turning black, and you definitely don't want your Aunt Deb slipping on the deck and breaking her back. We asked the lawn and garden experts over at Lowe's Home Improvement to give us some pointers on how to prepare for fall, and Tom Barber, the assistant store manager, delivered his best tips. Here's how to prepare for cooler weather and keep your greens happy and healthy.
For the rest of September…
Start a compost pile. It's a great way to make use of dead or dying plants, and you'll have plenty to add as the temperatures continue dropping. Here's everything you need to know about composting, in case you've never done it before or need a refresher.
For the best selection, buy bulbs as soon as they arrive. You can keep them in a cool location until you plant them.
Starting in October…
If you have basil plants, it's time to make some pesto. The key is to get the most out of your tasty leaves before frost blackens them. Here's a basil pesto recipe that received five stars on Food Network.
Seal your deck and other outdoor wooden structures. (This is the part where you prevent Aunt Deb from breaking her back–you hero, you.) Make sure the deck is clean before you seal it. Luckily, Lowe's has a handy video to show you how to do all this.
Plant cilantro and parsley. October is the right time. Do it for the sake of your tacos and steaks.
Use a blower to get those (beautiful) pesky leaves off your lawn and out of your flower beds (a rake will break the flower bed). If the leaves stay too long, your grass is cut off from the sunshine and dies.