Together, We Eat … and Win
IKEA is launching a contest celebrating food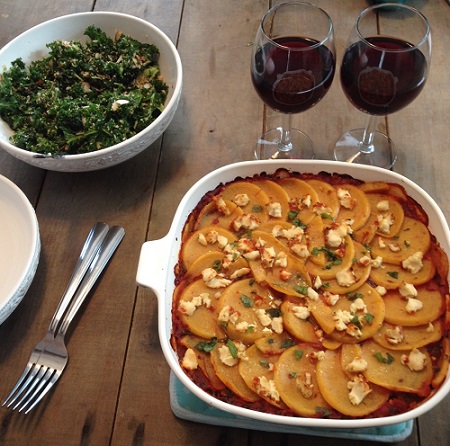 Just about everyone has a fond memory of their mother, father, grandparents, or friends in the kitchen — maybe cooking an old family recipe or exploring a new dish together. IKEA U.S. just announced the launch of Together, We Eat: a competition and quest to find the 50 best consumer stories behind those beloved family recipes.
There are three categories: Wintertime Favorites for cool weather and comfort dishes like stews, soups, and roasts; Serving Up Spring for those garden to table meals like salads, vegetable tartins, and farm fresh favorites; and Social Summer, where you can submit that famous barbecue recipe, burger combo, or potato salad.
Together, We Eat will be part of IKEA's yearlong effort to focus on all things kitchen, with personal stories and recipes from food personality and Together, We Eat ambassador, Katie Lee, who co-hosts on The Kitchen on Food Network.
Thinking about submitting? IKEA encourages all those entering to "bring their story to life" by submitting a personal anecdote about how the dish or recipe brings people together; the recipe itself; a photo about the story and/or recipe; and an optional audio or video clip. Each entry will be judged based on relevance to the Together, We Eat theme, originality, creativity of the entry, and overall storytelling ability.
Three grand prize winners – one for each theme – will receive a prize package including a $1,500 IKEA gift card, a trip for two to New York City for a photo shoot to be included in a future issue of O, The Oprah Magazine, a "dinner party kit" consisting of IKEA products, and a spotlight story on the Together, We Eat website. Additionally, a total of 47 first prize winners across all categories will each receive a $250 IKEA gift card.
For more information, contest submission, and inspirational stories and recipes, visit TogetherWeEat.com/contest.